What are the values that define how we work with our colleagues & clients and guide our business? Defined by Pieter Haesaert, founder, and Ilse Vermeersch, co-founder, "PIVIQ" represents the five core values of Customs4trade. As Customs4trade continues to grow and evolve, these values remain constant. Besides serving as the basis of our consulting and services these values are also the foundation on which we started to develop our solution, CAS. Passion, Innovation, Vision, Initiative and Quality are a key part of our ongoing success.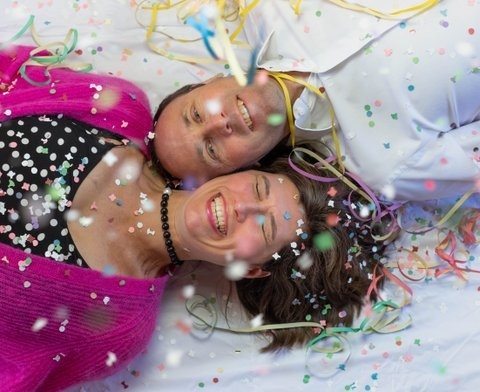 Work Hard with Passion:
Hard work is painful when it is missing purpose. But when you like what you do, you not only feel it but others feel it too. Building a team of people that are passionate about customs and the CAS solutions makes for an exciting and supportive work environment. Whether we are consulting, helping solve problems or troubleshooting CAS software, it's all a lot easier to accomplish with a strong and driven team. Being passionate about something is the fuel for new and innovative ideas, which brings us to our next core value…
Use Innovation to Transform Customs Compliance:
By transforming ourselves from a traditional customs consultancy into a customs software provider, we realized the importance of innovation very early on. Using research and analysis from the customs industry in combination with state of the art technology, we wanted to create something that hadn't been done before…we designed customs software from a Customs Manager's perspective. Customs Managers often get buried in "firefighting" by the jobs that can easily be automated with CAS, which frees up time to work on more complicated tasks.
Bold Ambition with Great Vision:
This doesn't only mean the vision we have for the company, but the eyes we have on the customs world and what it needs. With a clear vision we're able to see what organizations are doing and what customs issues they are struggling with. Personal and professional outreach to Customs Managers all over the world helps to keep our vision on track and evolving.
Embrace Initiative:
A value that goes hand in hand with innovation at C4T. Initiative is a very important value of ours, especially when it comes to our team. Change and innovation start with initiative. We encourage all our team members to take initiative, speak up, and not wait around for things to happen. With passion and initiative, one member of the team can make a big difference. We always want to hear ideas on how things could possibly be improved, whether that is the software itself, or things happening in the office.
Quality is the Best Business Plan:
Last, but absolutely not least…'Quality means doing it right when no one is looking', dixit Henry Ford. We pursue excellence in everything we do. Maintaining the highest level of quality is essential to keeping our clients happy. Without happy customers, there wouldn't be C4T.
Who would've thought that the values Pieter and Ilse defined originally would still be such a driving force behind the scenes at C4T? Five little letters and the phrase "PIVIQ" are more important than they look! With Passion, Innovation, Vision, Initiative and Quality, Customs4trade continues to make a positive impact on the world of customs.
Are you the remarkable type of person that C4T is looking for? We're currently hiring innovative, hard-working people for our fast-growing team.
Follow us on LinkedIn for openings or send your motivation and CV to jobs@customs4trade.com