By Jennifer Sander, Product Owner
As a veteran of customs and trade compliance for nearly 15 years, I have observed a number of processes that can and should be optimised. That's why I joined C4T. It gave me the opportunity to move from using customs software that never really did the trick to building customs software that goes beyond compliance.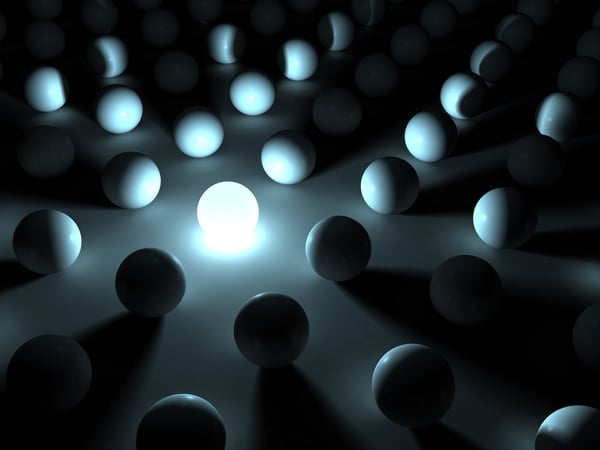 One of the processes that needs to be addressed is where the responsibilities of customs compliance fall in the supply chain. Customs is so intricately woven into the supply chain that it has historically been put into the hands of freight forwarders and their partners who control the supply chain. This means that usually, when companies put up tenders or RFQs for specific freight lanes, they take into account the customs clearance service at origin and destination in addition to the actual transport cost. While Incoterms® play a part in who shoulders the responsibility and cost, importers and exporters are still responsible for filing customs declarations and related formalities.
When selecting a freight forwarding provider, companies generally look for four factors:
a competitive price for the freight lane,

speedy transport time,

reliability of service, and, lastly (and I mean that literally)

customs compliance.
In practice, it is usually the price that dictates who wins the lane, however that very last decision—customs compliance—affects all the other factors. And while folding customs into the supply chain may seem to make sense on the surface, it strips companies of visibility into their own customs movements and operations and, quite often, slows down transit.
When I worked on the freight forwarding side, I dealt with manual declarations. Seldomly integrated. Never fully. Usually the final clearance was done at the time the goods arrived. On other occasions, we received the documentation upfront when the goods departed origin. That was an ideal case because it gave us time to prepare in advance and request any data we needed from the customer before the goods arrived.
After I "graduated" from customs clearance, I moved into the realm of trade compliance, where I worked closely with the supply chain team. Often, a freight forwarding company would handle the transport but a broker handled the customs clearance. This frequently impacted the total lead time, plus all the handoffs tacked on extra time for transit. It also created an extra step for customs managers, who needed to ensure freight documents were provided to the freight forwarder and clearance instructions and documents were sent to the broker.
On rare occasions, I would encounter companies that integrated their document flow with freight forwarders, brokers, or both. This is a step in the right direction. Instead of receiving a hard—or soft—copy of an invoice and then having to manually fill in the customs clearance, clearance details are automatically sent to the freight forwarder. This can happen via full systems integration (congratulations!) or by means of an Excel extract of your invoice (keep going—you're almost there!). In both instances, the company saves time and reduces the risk of error, but beware: these integrations can take you down a rabbit hole.
You see, once you decide to integrate with one partner and agree on a format, you can be almost certain that another partner will want to receive your data in a different format. That's why CAS is unique. One system. One format. No broker. No handoffs. That makes for happy customs and trade compliance managers. Not only is the process streamlined, they have greater insight to inform strategic decisions. In fact, it keeps the entire supply chain happy, because everybody just sticks with what they're good at.
Whether you have customs expertise in-house or you rely on a customs broker, CAS allows for customs clearance "unchained" from freight forwarding. It allows companies to take back control of their customs clearance and expedite trade. Additionally, by removing customs compliance from the equation when freight forwarders are quoting rates, economic operators gain negotiating power.
That is just the tip of the iceberg when it comes to how CAS optimises customs and trade compliance… Imagine zero-touch, end-to-end automation!