By Rob Hendrickx, Software Engineer and Architect, and Tom Reunes, Lead Software Engineer
At the end of January, we had the opportunity to join 300 developers, architects, and managers from around the globe at the Microsoft Corporation headquarters in Redmond, Washington for Microsoft's annual Lead Enterprise Architect Program (LEAP). The program is designed to increase the knowledge of software architects and developers across the Microsoft Azure technology stack. It's a five-day training that combines in-depth technical sessions with less intensive hands-on workshops to provide detailed insights into the capabilities of Microsoft Azure. All sessions were delivered by subject matter experts who are part of the teams that develop Azure-based technologies.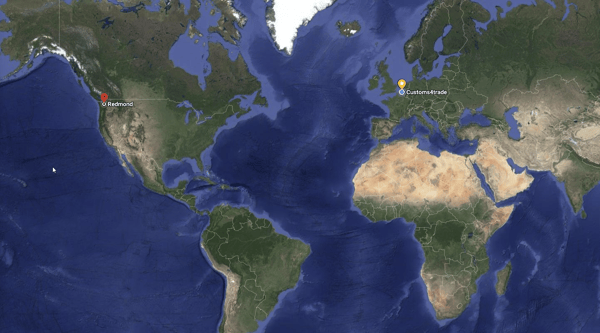 After traveling for 17 hours from Mechelen via Brussels, Frankfurt, and Seattle, we arrived at our hotel in Bellevue, where we ventured out for a taste of the local cuisine before getting a much-needed night of sleep.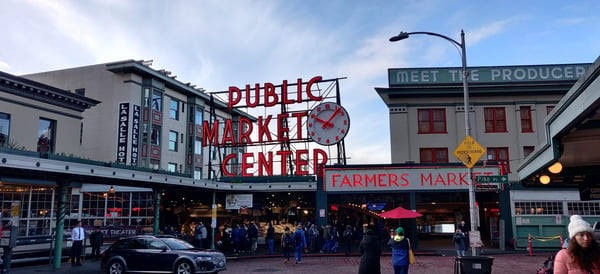 The next day, Sunday, we had free, and took the opportunity to tour Seattle, an industrial seaport city built on a hill. We visited Seattle's most famous tourist attractions, including the 113-year-old Pike Place Market, a charming maze of hallways, stairs, restaurants, market stands, and small shops where we went for an all-American breakfast with a view of the port; the very first original Starbucks; and, after a 30-minute walk, the Space Needle, Seattle's most iconic landmark, built for the 1962 World's Fair. Apart from that, the city of Seattle does not have a lot to offer tourists, as it mainly consists of industrial and business buildings. We ended our Sunday-fun-day with a visit to Shiki, a small Japanese restaurant where the food is prepared right before your eyes. We had the greatest sushi ever, and we love good food!
Starting Monday morning, it was down to business. Beginning at 06:00, buses began shuttling attendees from their hotels to the Microsoft campus, where there was a breakfast buffet to prepare us for a long but fruitful day of learning before we returned to our hotels around 18:30.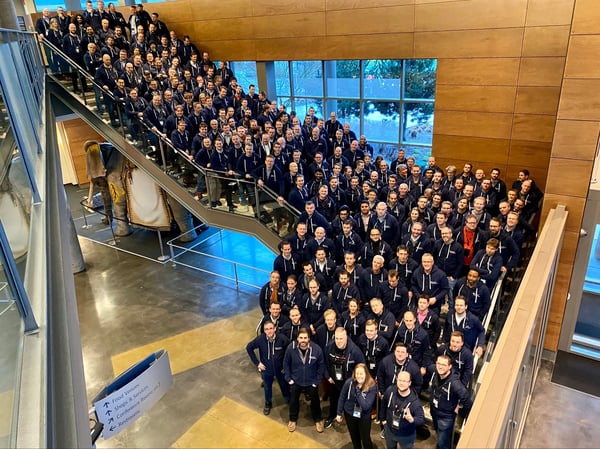 Microsoft's Commitment to Sustainability
Scott Guthrie, the Executive Vice President of the Cloud and AI group at Microsoft, kicked off the conference with a high-level overview of Microsoft Azure. He shared that Microsoft is investing a lot in sustainability, will be carbon negative by 2030, and will remove their historical carbon emissions by 2050. We were really excited to hear about this, since a strong focus on sustainability is such a big part of C4T's culture.
What's Running on Microsoft Azure? Everything.
Another interesting fact that Guthrie shared was that every single Microsoft service, e.g., GitHub, LinkedIn, Bing, and Office365, is running on Microsoft Azure. This was an inspirational start to a week full of extremely high-quality sessions given by specialists in their fields. If you ever have the chance to join a presentation given by Hans Olav Norheim, Principal Software Engineering Manager on the Azure SQL team, or Derek Martin, Principal Program Manager on the Azure Patterns & Practices team, you won't be disappointed!
Over the course of the week, we attended approximately 40 sessions where we learned about the newest developments in all of the different Microsoft Azure building blocks (and there are a lot!). We learned how these services were designed and how they should be used and thought forward about possible applications at C4T.
A Little Fun
LEAP 2020 was not only incredibly informative, it was intense, so Microsoft balanced things out with some fun activities. On Tuesday there was a group event in the Microsoft Visitor Center and on Thursday both speakers and attendees were invited to a bowling and arcade night. This gave everybody the opportunity to get together in a more casual environment and make valuable connections with the people creating the products they use in their work environment and ask very detailed questions.
The closing keynote was presented by the Microsoft Azure CTO himself, Mark Russinovich, which was also inspiring.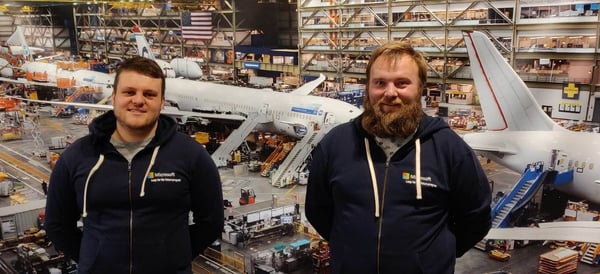 On Saturday afternoon we had to take the long flight back to Belgium—but first, we decided to visit the Boeing factory in Everett, which was pretty impressive. After a very educational and fun, although somewhat unhealthy week (we loved the restaurants a bit too much), we finally returned home to share all of the things we learned with the rest of our team members.
We want to thank everyone who made it possible for us to be part of this program, especially Customs4trade and Mike Martin from Microsoft Belgium. We hope it can become a tradition!