How it works
C4T's CAS Insights Module gives you visibility into company-wide data so you can optimise costs, movement of goods, and customs operations.
Customs brokers or any of your locations worldwide upload declaration data to CAS Insights via Excel or, for high-volume transactions, using our standard APIs. C4T provides templates and, if necessary, integration assistance. Data from different countries, in different languages, and with different form fields is automatically standardised and consolidated into a centralised repository. Permission can be assigned to different user groups, so each party has visibility into the information pertinent to their role.
Once the data has been loaded into CAS, it can be filtered and sorted by date range, customs flow stages, receiving country, and more so you can get the information you need. Content and graphs can be easily downloaded for use in presentations. Dashboard visualisations are grouped by operational, trending, performance, and financial information for at-a-glance insights that really move the needle on operational excellence and savings. Standardised reports and views include status of declarations, customs errors, validation errors, releases, exit confirmation, performance and speed of filing, current and potential duty savings, guarantee thresholds, and much more. Custom reporting for enterprises is available.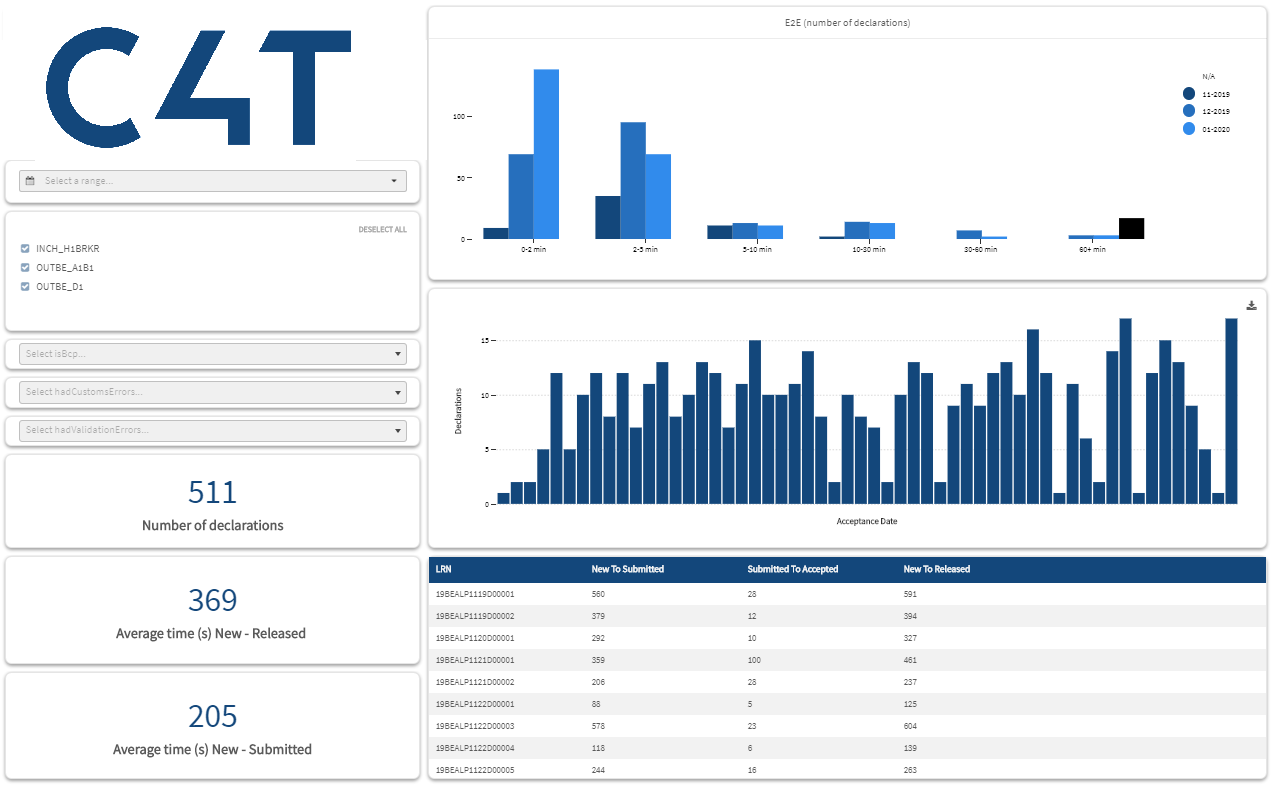 Main Features