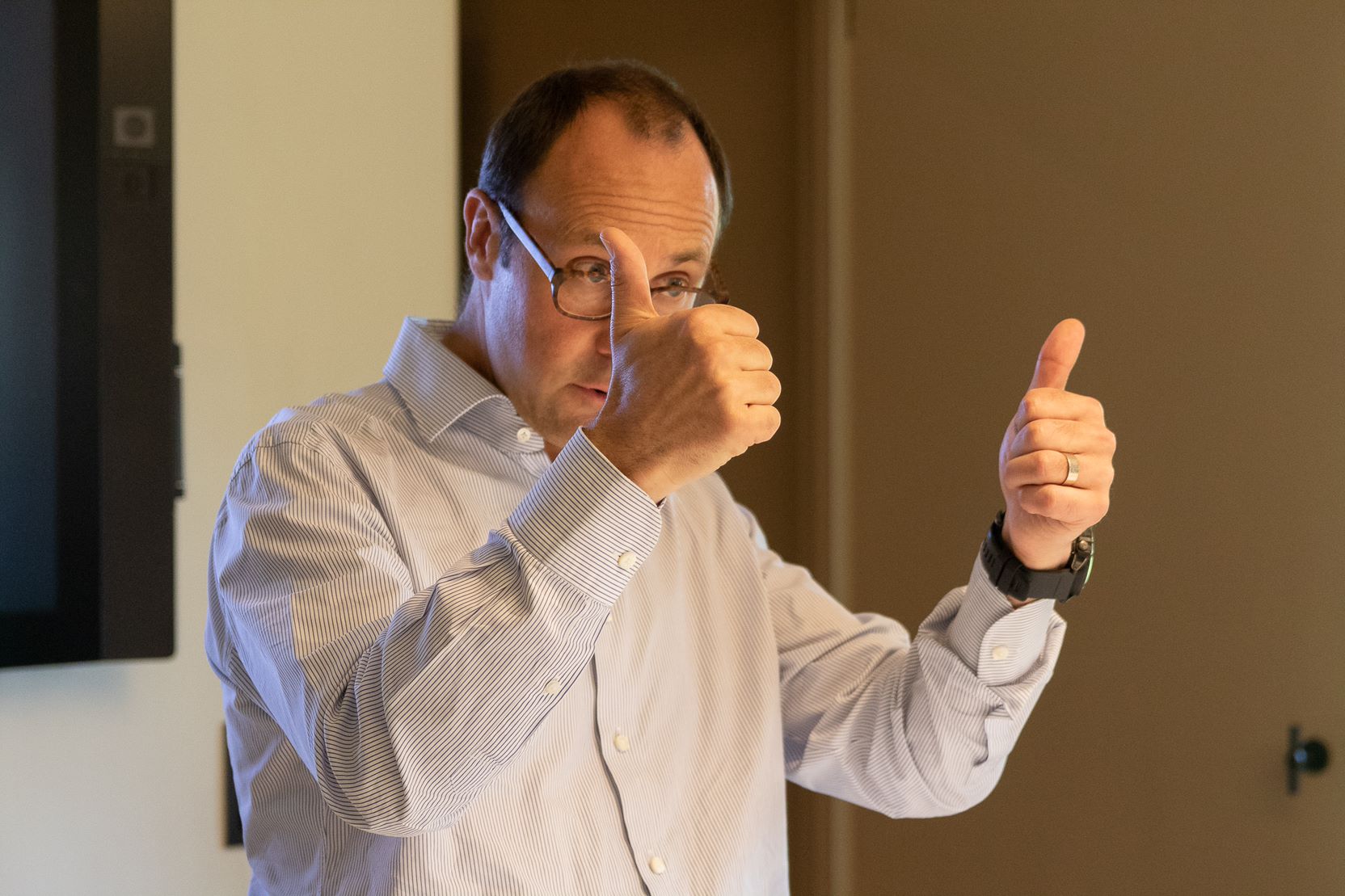 Pieter Haesaert used to be a customs officer. This initial experience helped Pieter to design C4T to bring together law makers and businesses dealing with customs and international trade. But it was during a white night that Pieter had the vision that would inspire the creation of CAS and transform customs and trade compliance as we know it. Combining legal expertise and technology into a SaaS solution, Pieter designed CAS to help customs managers turn compliance into valuable services. Today, Pieter Haesaert - CEO and founder of C4T – tells us the journey of the company and how CAS will transform customs management.
-How did C4T initially start?
Pieter: "C4T actually came about after I had been working as an advisor for Belgian customs trying to define trade provisions when I realized we were missing a link to the working world of trade. By starting C4T, I became a legal advisor on customs issues. It allowed me to share my knowledge of the legislative side and make connections between businesses and the authorities."
Pieter very soon realized that companies didn't just need advisors but a real digital solution to solve customs and compliance issues. And with that realization he undertook the mission to develop the SaaS solution that does just that. CAS was developed to help integrate real-time customs legal requirements with business processes related to the movement of goods into a single hub.
-What is C4Ts greatest strength at the moment? How are you solving the problems of customs managers?
Pieter: "We want to change the role customs management has in business. What customs management teams take on is a huge amount of work in an ever-changing environment. And it involves a lot of data. This is a time consuming and resource-intensive work. We want to invert that logic. For us, customs management should be about providing an internal service that contributes to the strategic goals of the company. And that is what we deliver with CAS."
-And how do you do that?
Pieter: "CAS translates worldwide legal requirements into building blocks that talk to each other and offer several different combinations to companies. It is like puzzle bricks that carry standardized data inputs and can be used pretty much anywhere to craft a tailored customs competence center in the blink of an eye. It's actually pretty fun!"
- Does this also mean more control of data for companies using the software?
Pieter: "That's a great point. Being in control of the required data for customs compliance is pretty groundbreaking for any business. Compliance is typically sprinkled everywhere, involving different providers such as customs brokers or 3PL. It is not thought of as an integrated system. This means that data is scattered out, making data analysis very cumbersome. CAS centralizes the relevant data into one single dashboard, putting customs management back in control. So they can start to provide insights to support important management decisions on sales, procurement, supply chain and others."
- Quite a journey for C4T! What else is in store for C4T in the future?
Pieter: "Digital transformation and cloud services are huge right now. We're working on making CAS on-boarding process a self-service practice for companies, so that it is easier and faster to integrate it. We're also working on the origin management module to automate the usage of the +400 active Free Trade Agreements. This is a big task, but one we think will be immensely helpful for businesses everywhere. Down the road, we'll build-in self-learning capabilities in the system."
It is clear that Pieter's vision gives customs managers a more strategic and valuable role in global business. This shift is a much-needed one in the ever changing world of customs and international trade. We are excited for the future in customs compliance and the further development of CAS. We hope to inspire you to be as well!