France is the sixth largest export economy in the world and the 14th most complex economy according to the Economic Complexity Index (ECI)[1]— so you can imagine that an enormous number of customs declarations are being lodged every day. Due to its proximity, France will become even more pivotal with Brexit. That's why we prioritised the integration of CAS with DELTA-G, the French customs platform. Since the end of October 2019, CAS is connected to DELTA-G for standard pre-lodge declarations for import (release into free circulation) and export as well as transit declarations.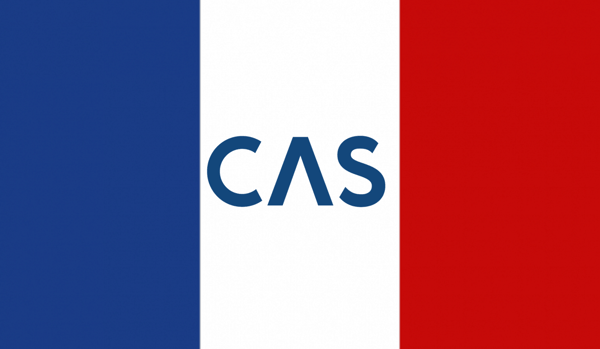 Our customers will be able to:
submit standard export declarations from France.
submit a standard pre-lodge import declaration for France.
submit transit declarations for France using NSTI.
In addition, we want to assure our customers that goods from the UK will be able to seamlessly transfer to the EU, and vice versa, after Brexit. Thus, you will be able to:
submit export declarations from France combined with automatic pre-lodge import declarations in the UK.
submit export declarations from the UK combined with automatic pre-lodge import declarations in France.
These last two options allow you to get your goods into the UK via France (or the other way around) seamlessly via Eurotunnel, Calais, or Dunkirk. Number plate scanning will link trucks to one or multiple pre-lodge import declarations, avoiding delays and disruptions at the border. Trucks can automatically drive to the green lane. The French customs authorities have further accelerated the import process by automating the goods arrival message after submission of the pre-lodge declaration through integration with this number plate scanning tool. No additional manual action is required, making the declaration process fully automated, which greatly facilitates trade flows.
CAS's single message, double filing functionality also speeds up the customs process. With just one message, CAS creates an export declaration and an import declaration in the arrival country, allowing you to declare goods in a zero-touch automated way with as few delays as possible.
To be able to import and export goods from and to France, you need to:
Be registered for French declarations in DELTA
Be established in France (either have a France-based business or have an entity in France)
To find out more about how you can lodge customs declarations in France and circumnavigate the impact of Brexit

[1] https://oec.world/en/profile/country/fra/ AND https://www.worldatlas.com/articles/exports-by-country-20-largest-exporting-countries.html