Due to human rights, fundamental freedom concerns, and systematic violations of International Labour Organisation (ILO) conventions, the European Commission has partially withdrawn tariff preferences granted to Cambodia under the European Union's "Everything But Arms" (EBA) initiative.
The EBA was established in 2001 as part of the EU Generalized System of Preferences (GSP) to grant Least Developed Countries (LDCs) duty- and quota-free access to the EU for nearly all products, excluding arms and ammunitions. However, adherence to UN and ILO Conventions on human rights and labour rights is compulsory for countries wishing to benefit (and continue to benefit) from EBA preferences.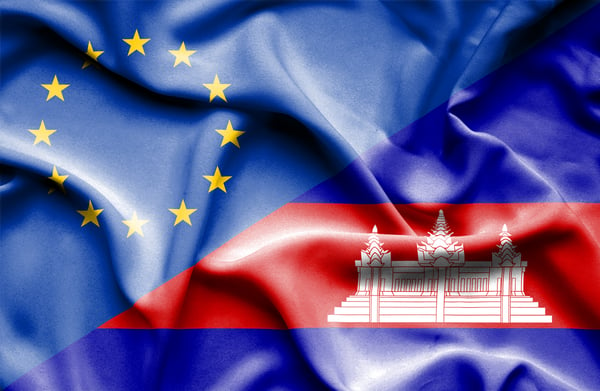 The EU's decision to withdraw certain trade preferences granted to Cambodia under the EBA trade scheme was the result of an investigation launched in 2019 following serious concerns about the continuing deterioration of democracy, respect for human rights, and the rule of law in the country. Conclusions of the investigation showed evidence of serious human rights violations, due in particular to a surge in the number of political prisoners.
The industries affected by the trade preference suspensions are the garment and footwear sectors, travel goods, and sugar industries. The EU will start collecting duties (MFN tariffs) on these products after a six-month interim.
The textile industry is particularly affected by this decision, as EBA has contributed significantly to job creation and growth in the garment and footwear sectors, which together account for approximately 75% of Cambodia's exports to the EU.
The European Parliament and Council could still object, but if approved, the decision will take effect on August 12, 2020.
Stay tuned by following us on LinkedIn, Twitter, Instagram and Facebook, or bookmark the C4T Inspire blog.