The first bilateral trade agreement between the EU and a Southeast Asian country entered into force on November 21, 2019. Under this trade agreement, Singapore—the EU's largest trading partner in Southeast Asia—will remove all remaining tariffs on EU origin products, while 80% of all imports from Singapore will enter the EU duty-free. The remaining EU tariffs will be removed within three or five years, depending on the product category.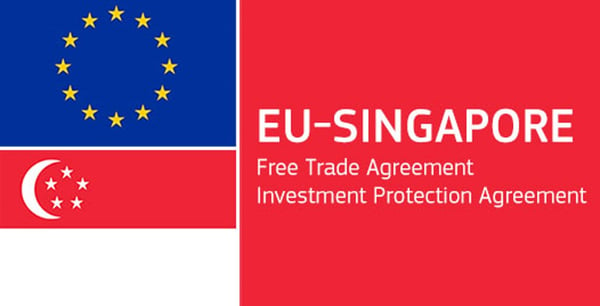 Sectors that will benefit from the immediate removal of tariffs are electronics, pharmaceuticals, petrochemicals, and processed agricultural products. Tariffs on certain types of textiles and carpets will be dismantled over three years, while tariffs on bikes, fruits, cereals, and sports footwear will be removed over the next five years.
The EU-Singapore trade agreement also includes the concept of 'ASEAN cumulation,' which allows Singapore-based manufacturers to include components sourced from other ASEAN Member States as originating content when determining whether a specific product can meet the rules of origin requirements. The agreement anticipates extending regional cumulation to a wider range of products once the EU has concluded additional trade agreements with other ASEAN Member States.
The proof of origin at export from the EU must be provided by 'approved exporters' authorized by the customs authorities of a Member State of the Union.
Is trade with Singapore relevant to your business? C4T can help you evaluate the benefits of this agreement on your business activities and assist with the request of an authorisation to become an approved exporter.