The World Customs Organisation (WCO) is an independent intergovernmental body whose mission is to enhance the effectiveness and efficiency of Customs administrations. To that end, last year they launched a new program on their WCO Academy e-learning platform designed to educate Customs Managers in the private sector on the ever-changing landscape of global customs and trade. On Thursday, July 11, 2019, C4T proudly signed a partnership agreement with WCO Academy, committing to the distribution of valuable WCO news via our Inspire blog and social channels.

In the past year alone, the WCO has developed 23 Customs-focused e-learning courses for the private sector on relevant topics that include the Harmonized System, Customs Valuation, the WCO Data Model, Rules of Origin, the WTO Trade Facilitation Agreement (TFA), and SAFE & AEO. Over 900 private sector trade leaders in 40 different countries are registered WCO Academy users. After completing an e-learning session, participants receive a certificate which they can post on LinkedIn and include in their CV.
WCO Academy also hosts regular webinars on major topics and concepts that contribute to enhancing the work of Customs Managers across the globe. Participants have the opportunity to interact with WCO experts and industry peers, giving them the opportunity to connect, interact, and exchange ideas via forums. Registered users also receive daily news on what is happening in Customs around the globe.
By partnering with WCO Academy, Customs4trade will share the information, knowledge, and learning opportunities WCO offers throughout our network. We will link to relevant WCO courses in our blog posts, giving Customs Managers the opportunity to dig deeper into domains of interest. We will also initiate joint training sessions and webinars to make content even more relevant.
"WCO Academy, as private sector's point of access to the WCO expertise aims to be as close as possible to the Customs professionals. We are pleased to cooperate with Customs4trade in disseminating Customs Knowledge to international trade professionals of Belgium and other European countries" said Hans Pieters, Head of Administration and Personnel of the World Customs Organization.
"Customs4trade is passionate about empowering Customs Managers to extend the reach of global trade for their organisations, and education is an important foundation for that," said Ilse Vermeersch, COO of Customs4trade. "We're honoured to become a part of the WCO Academy e-learning network."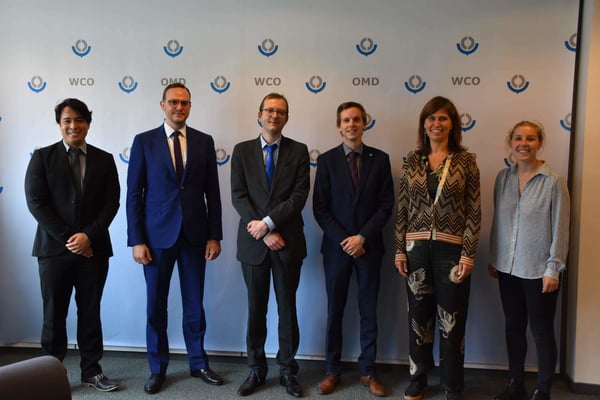 Presently, courses are offered in English, French, Spanish, and Portuguese, with Arabic, Russian, and Chinese scheduled for release this year. View WCO webinars, peruse their course catalogue, and register to join peers in forums and receive daily news updates.