In the October 2019 issue of WCO News Magazine put out by the World Customs Organisation (WCO), an interesting article popped up with the title "WCO Data Model: understanding the WCO's key data harmonisation and standardisation tool for cross-border regulatory processes." It explains the pivotal role the WCO Data Model (DM) plays in streamlining cross-border trade. By no accident, the WCO DM is the data model we use for CAS, our zero-touch customs compliance software, along with the Union Customs Code (UCC).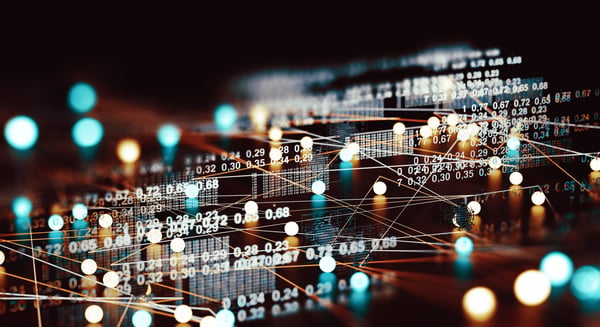 Some of the common challenges relating to various customs and border clearance processes include data redundancy, poor structure and definition, and fragmented or excessive requirements. The WCO DM was developed to overcome these challenges. It is a compilation of clearly structured, harmonised, standardised, and reusable sets of data definitions and electronic messages. The WCO DM has become a global standard, organised to simplify complex data requirements.
By developing CAS in accordance with the WCO global standard we are able to give our customers a distinct advantage: they can use one single data model to support customs declarations in multiple countries; using different customs processes, e.g., import, export, transit; and for various customs flows, e.g., release into free circulation, entry into bonded warehouse. That means CAS customers can scale up flows to accommodate additional countries without changing a thing.
How the WCO DM Standard Works
The WCO DM is made up of subsets called Information Packages which are linked to a particular policy/legal requirement and business process. The different Information Packages include the cargo declaration, goods declaration, conveyance reporting, licences/permits, and certificates, and guide users in selecting the subset they need to satisfy the specific regulatory procedure required.
Currently, the WCO DM contains 727 data elements that support different data requirements for various customs and border regulatory processes and systems and is continually updated to meet new and emerging requirements.
The WCO body responsible for managing an instrument/tool on a specific topic determines the data elements based on policy imperatives and business needs. Afterwards, those data elements are mapped to the WCO DM or a subset thereof to help translate the policy dataset into a technical standard that enables seamless data exchange. The WCO regularly examines and evaluates data requirements for new and existing business processes.
The WCO DM does not stand in isolation, and it should be seen in the context of a specific business process such as import, export, transit, e-certification, and e-commerce. To support customs managers in the use of the WCO DM, specific e-learning courses have been developed.
Curious to see how CAS utilizes the WCO Data Model to overcome customs challenges? Watch our demo video and discover it for yourself!