The Ins and Outs of Inward Processing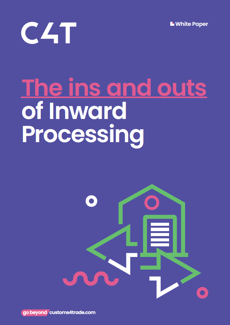 To promote economic activity, many countries offer the possibility of suspending or drawing back customs duties using Special Procedures. Customs Special Procedures like Inward Processing Relief (IP) allow you to store, temporarily use, process, or repair your goods and get either suspension, partial or complete relief from import duty. In this whitepaper, we will elaborate on Inward Processing.
Special Procedures can help companies save or delay customs duty costs on imported goods.

For companies dealing with processing, distribution, and other manufacturing industries subject to high duty rates, using Special Procedures can prove to be highly beneficial.

The legal administration and reporting of customs authorisations, inventory, and tax warehouses that need to be provided to Customs Authorities can be cumbersome for customs managers. How can this be overcome?

Having insight into possible duty savings and up-to-date information that shows real-time stock become key factors in a company's decision to opt for IP.