After more than three years of uncertainty and disagreement, Brexit will finally occur today, separating the UK from the EU. Here are the implications:
Withdrawal Agreement Signed
The Withdrawal Agreement was formally signed by the UK Prime Minister, the President of the European Council, and the President of the European Commission on January 24, followed by the ratification by the European Parliament on January 29 and by the European Council on January 30.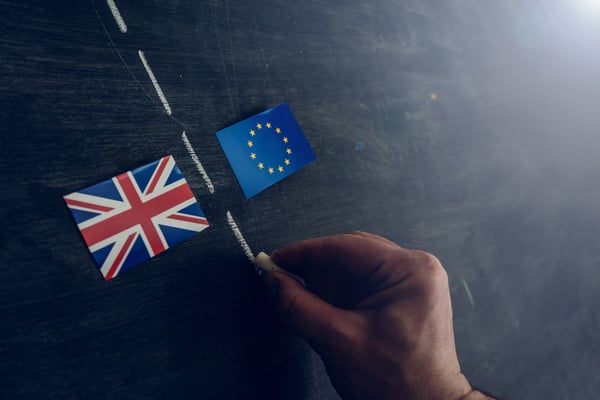 Transition Period
Brexit officially starts today, Friday, January 31, 2020 at midnight Brussels time, which is 11:00 pm UK time. This marks the start of a transition period which runs until the end of this year, during which the EU and UK will negotiate a comprehensive trade deal. The transition period may be extended by one or two years provided the UK notifies the EU and that both parties agree before July 1, 2020. While Boris Johnson has included a provision in the UK Withdrawal Agreement which prevents the UK from seeking an extension, many sources doubt that, given its complexity, a trade deal can be concluded in an 11-month time span, so an extension is quite possible. If no deal is reached by December 31, 2020 and the transition period has not been extended, there will be a hard Brexit on January 1, 2021.
Customs Impact
Beginning today, the UK will no longer be a Member State of the EU and no longer participate in the EU's decision-making processes but will remain in the EU Customs Union and Single Market throughout the transition period. This means that goods, persons, and capital can still move freely between the EU and the UK with no change.
After the Transition Period
More details on the future relationship between the EU and the UK have been set out in the Political Declaration that accompanies the Withdrawal Agreement. It establishes the parameters of an ambitious, broad, deep, and flexible partnership concerning trade and economies with a comprehensive and balanced Free Trade Agreement at its core, as well as law enforcement and criminal justice, foreign policy, security, and defence. The Declaration also states that safeguards for a level playing field should ensure a future relationship based on open and fair competition.
The Withdrawal Agreement also stipulates that for customs, VAT, and excise purposes, movements of goods which commence prior to the UK's withdrawal from the EU Customs Union should be allowed to complete their movement under the Union rules which were in place at the start of the movement. After the end of the transition period, the EU rules will continue to apply for cross-border transactions that started before the transition period in terms of VAT rights and obligations for taxable persons, such as reporting obligations, payment, and refund of VAT.
C4T stands at the ready to provide customs and trade compliance advice and assistance. Contact us to find out how you can Brexit-proof your business with our end-to-end customs automation solution, CAS.