During our C4T Connect event this summer we gave attendees a sneak peak of CAS Insights, our Visibility & Analytics tool. The interest was so intense that we accelerated development, and we are pleased to announce that the CAS Insights module is now in production.
CAS Insights allows you to gather declaration data filed by your external customs broker or worldwide locations and transform it into at-a-glance dashboards for insights and controls that you can use for reporting purposes. The best part—we have made it effortless for customs managers. Declaration data from any country and in any language is simply uploaded to CAS by your broker or location and CAS structures it, giving you full visibility into your global customs operations via one centralised platform.
Learn first-hand how CAS Insights gives you the data you need to support organisational growth in our 'Discover CAS and our Insights module' webinar, as of minute 13.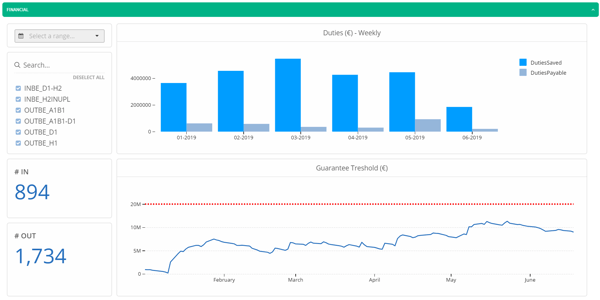 Once you have insight into your data the opportunities are nearly endless. In our webinar we covered a handful of use cases that will help you shift customs management from a cost centre to a strategic role in the organisation.
Identify how much duty has been saved by using preferential origin treatment and find out whether you are taking advantage of maximum savings.
Explore other potential savings with procedures like IP and Customs Warehouse. Read about how Honda uses CAS for their Inward Processing (IP) project >>
Get a dashboard view of your guarantee thresholds and keep tabs on how close you are coming to reaching them.
Analyse performance by location so you can identify and replicate best practices.
Are you craving the data to drive strategic decision making?