The dates in this blog post might be outdated. For the most up-to-date information, please consult our UK landing page.
Just three days before the October 31 deadline, the EU27 has agreed to yet another extension. In response to UK Prime Minister Boris Johnson's request, the EU members voted on a "flextension" to January 31, 2020 with the terms that the UK may have up to three more months of EU membership, but it can leave on the first day of any of those months if the withdrawal agreement is ratified in both Westminster and the European parliament in the meantime. Possible Brexit dates besides the deadline of January 31, 2020 are therefore November 1, 2019, December 1, 2019 or January 1, 2020.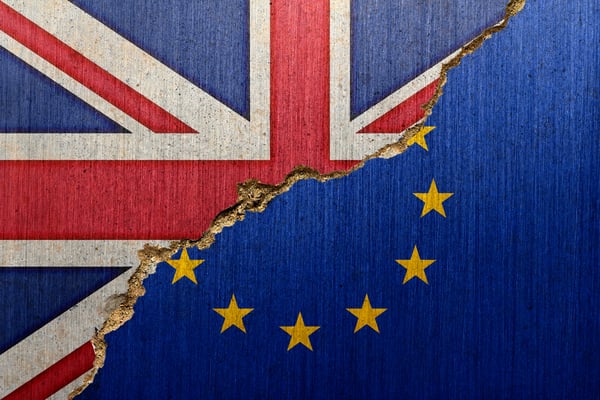 It's important to stress that Brexit can still happen before the January 31 deadline, so companies must be prepared for the fact that exporting to the UK will soon be like exporting to any other third country and UK companies will need to file export declarations to move goods to the EU:
Customs declarations at both the EU and the UK side will need to be filed
New authorisations and EORI numbers will be required
New permits and import/export licenses will be required
Customs procedures will need to be followed
Operations will undergo checks and controls
Customs4trade has been very busy the past couple of months building Brexit flows and scenarios into CAS, our automated customs compliance solution, to help companies prepare. Our single message, multiple filing functionality supports end-to-end customs flows, allowing you to file an import and export declaration with one single message. CAS also now integrates with French customs systems, which will allow companies to get goods into the UK via France (or the other way around) seamlessly via Eurotunnel, Calais, or Dunkirk. Number plate scanning will link trucks to one or multiple pre-lodge import declarations, avoiding delays and disruptions at the border. CAS also supports different HMRC approved flows from the EU to the UK, is able to fully support flows from the UK to the EU, and our fast onboarding functionality gets companies up and running within a few days.
With the upcoming UK elections, which have been on Prime Minister Boris Johnson's wish list for a long time, now slated for December 12, uncertainty of what will happen next is growing exponentially. Will Brexit happen before Christmas or the New Year, will it only happen by the new deadline of January 31, 2020, or will Brexit be cancelled after all?
No one knows what is up next, or when. Make sure you are prepared.