Today is an exciting milestone in the C4T story, as we raised an additional € 3 million in equity funding. This brings the total investment in C4T from € 2 million to € 5 million in just 12 short months! This latest round of financing was led by the French venture capital firm Hi Inov - Dentressangle with the participation of our first investors, Munich-based B2B specialist 42CAP and 10x Group. As part of the investment agreement, Hi Inov Managing Partner Wolfgang Krause will join C4T's board. Funding will be used to put C4T on the map for customs and trade solutions and services with accelerated customer growth in the European market.
"We recognise there is a huge market potential for Customs4trade's solution and are excited to invest in their success," commented Wolfgang Krause. "Private sector companies spend huge amounts to file customs declarations with semi-automated processes. With their CAS solution, C4T is strongly positioned to help these companies fully integrate and automate all customs flows within the EU. Moreover, C4T has a great team with incredible industry knowledge."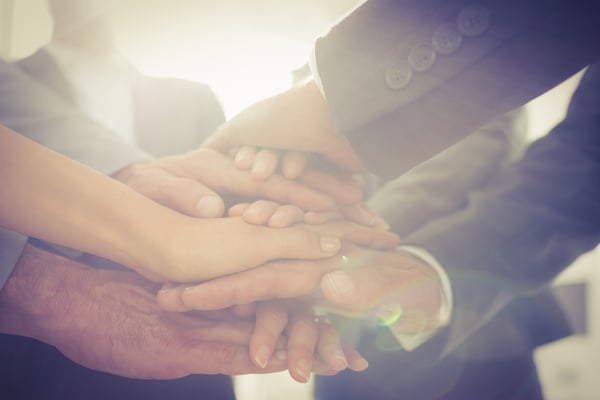 How it all started
From the very beginning, CEO Pieter Haesaert has believed that the only way businesses can shift from reactive to proactive mode with regards to customs is to abandon the time consuming, error-prone manual processes in favour of technology. He promised himself to transform customs management from a cost centre to an organisational epicentre of information, supporting growth and global expansion. This is what still drives us today.
Where we are today
In December 2018 we secured our first investment from 42CAP and 10x group, allowing us to further grow the C4T tribe and our Customs Accounting System (CAS) solution. We have made considerable progress in the past year:
More about CAS
With the CAS solution, we developed a concept that the customs community had never seen before—a centralised platform that manages the complex mechanics of customs legal requirements and integrates with an organisation's ERP or WMS, allowing them to share data, automate customs procedures, and manage customs compliance via a straightforward user interface. CAS is a one-source-code, multi-tenant, multi-country customs management solution built on Microsoft Azure. The offering is uniquely complemented with various managed and expert services to ensure an all-in-one approach for customs compliance in various EU countries.
Since the CAS solution tracks and manages interactions between companies, respective customs authorities, business partners, and third parties, it enables companies to save precious time while processing data via fully automated processes. In addition, it allows for the application of various Special Procedures that impact the bottom line. Today C4T offers CAS with full service-level agreement (SLA) support.
We've forged relationships that show we are a trustworthy strategic partner
Along the way we have established partnerships with the World Customs Organisation (WCO) Academy, International Chamber of Commerce in Belgium (ICC Belgium)—together with which we founded the Customs Professional Award, and last but not least Microsoft. In addition, our SaaS solution CAS was recognized in the latest "Gartner Market Guide for Global Trade Management Software" published on July 10, 2019 as a Representative Vendor in Global Trade Management — Compliance Focus.
A special thank you to our customers and C4T tribe
C4T works with a wide range of customers, from multi-national names to smaller companies, each one providing valuable contributions that help improve their solution and services. We owe a big thank you to our customers, and we always seek to exceed their expectations moving forward!