The terms of Brexit remain uncertain, and it is not out of the question that a change in customs compliance regulations could happen overnight. At Customs4trade, we have ensured that, when the decision comes, our customers can move fast. CAS now allows for fast onboarding and configuration that can get you up and running within days or even hours.
While integration with our APIs is easy and intuitive, our fast onboarding capability allows you to upload customs shipment information from an Excel file directly into the CAS UI. Simply drag and drop your Excel file containing your typical invoice information into the CAS interface to create a customs shipment.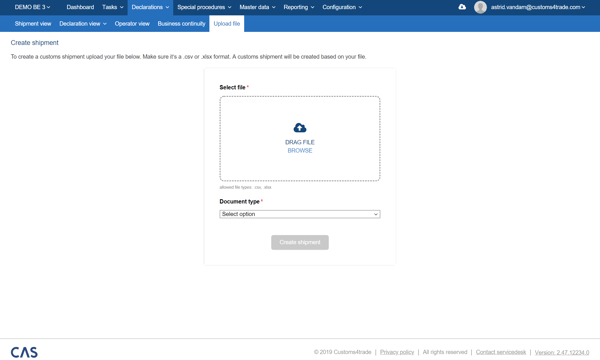 We have also simplified configuration of your customs-specific data with our new decision tables. You may, amongst others, configure or change your flows, define values for business partners, configure customs value, and provide additional documents without the need to change any code.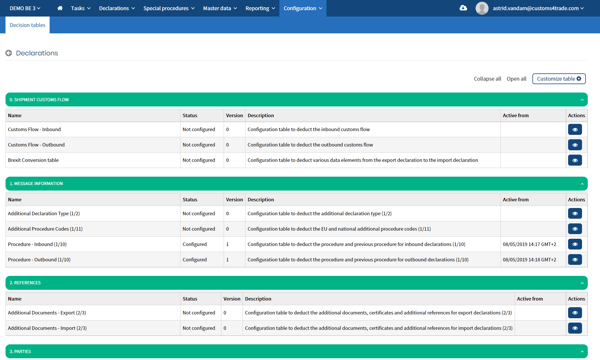 Simply download the template, fill it in, and upload it to CAS. Changes can be made easily and quickly by downloading the corresponding table, changing values, and uploading back to CAS.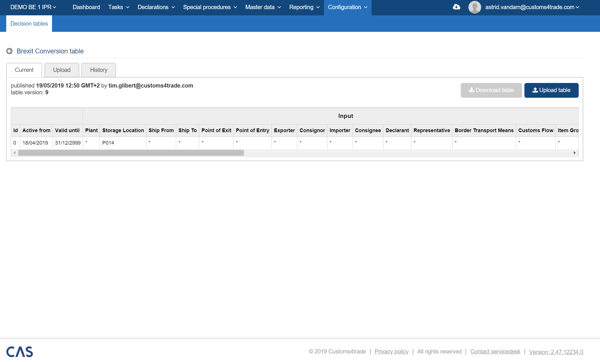 Once you have uploaded and configured your information using the decision tables, a transactional declaration is generated immediately by uploading your customs shipment message in Excel. Congratulations! You have kicked off your customs flow.
Fast onboarding is a Do-It-Yourself solution that allows you to get started with customs automation without having to wait for IT resources to free up. Contact us today to get started.