On September 10, the International Chamber of Commerce (ICC) officially launched Incoterms® 2020, the trade terms that provide certainty, clarity, and guidance regarding the sale of goods to businesses and traders all over the world. These are an update to Incoterms® 2010 and are designed to better guide the decision-making process so you can make a well-informed choice of the appropriate Incoterm® to use. Incoterms® 2020 illustrate the responsibilities of importers and exporters for each Incoterms® rule more clearly, with added detail to notes and graphics.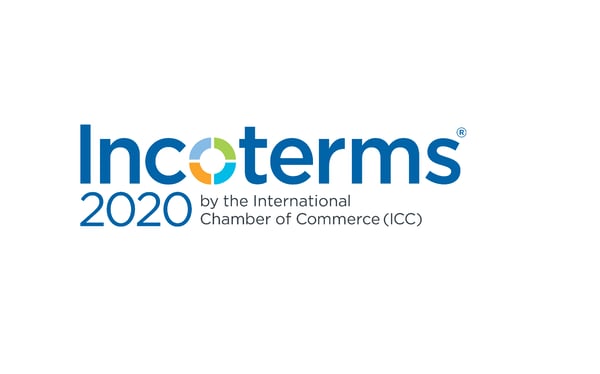 Upon the release of Incoterms® 2020, ICC Secretary General John W.H. Denton AO said,
"Incoterms® 2020 rules make business work for everyone by facilitating trillions of dollars in global trade annually. Because they help importers and exporters around the world to understand their responsibilities and avoid costly misunderstandings, the rules form the language of international sales transactions and help build confidence in our valuable global trading system."
For further assistance, ICC Belgium manages www.incoterms.be, the official focal point in Belgium for recommended information about the Incoterms® 2020: events and trainings, and an opportunity to request a connection with experts for tips and advice. More information about Incoterms® 2020 can requested at ICC Belgium: we@iccwbo.be, +32 2 515 09 33.
Specifying Incoterms® Versions
It is important to note that Incoterms® 2020, entering into force on January 1st, 2020, do not replace previous versions, but rather address the growing complexity in international trade. In theory, if both parties agree, previous versions dating back to Incoterms® 1976 or even Incoterms® 1936 could still be used. Contracts based on previous Incoterms® versions remain legitimate and usable for companies and industries that are not affected by the alterations in logistics or advancements in technology that the updated versions address.
When using Incoterms®, you always want to reference the version (1936, 1976, 2010, etc.). For example, "DAP Customs4trade, Bankstraat 30, Mechelen Incoterms® 2020." This makes it perfectly clear to all of our partners which Incoterms® rules we are referring to and have agreed upon. Since the different Incoterms® versions specify slightly different rules and guidance, misunderstandings could arise if the version is not clearly stated.
Here is an example of how the responsibility of transport or insurance of goods has changed:
Until Incoterms® 2000 – FOB: seller is responsible for the goods until the goods go "over the ship's rail"
From Incoterms® 2010 – FOB: seller is responsible for the goods until the goods are "on board of the vessel"
See the difference? Avoid the discussions and complexity this can cause by specifying the Incoterms® version in your contracts. Additionally, in order to use Incoterms® 2020, you will need to explicitly add the new rules into your contracts – and sometimes in your IT systems.
How CAS Incorporates Incoterms®
Our customs compliance solution, CAS, incorporates Incoterms® in the following ways:
EXW, FOB Incoterms® are linked to valuation decision tables. In most cases, when these Incoterms® are being used, a valuation decision table would need to be used as well, facilitating the calculation of customs value.
The DDP Incoterm® is closely linked to Brexit. As a lot of companies deliver DDP (Delivered Duty Paid) to their customers in the UK, they will have to fulfil customs formalities in the UK after Brexit.
Get a free Incoterms® 2020 wall chart!
Be one of the first 10 people to respond to this post and receive a full-colour, poster-sized flow chart outlining the responsibilities of buyer and seller under each of the 11 Incoterms® rules.