The sanctions in this blog post might be outdated.
In response to recent geopolitical events, the European Union, the United Kingdom, the United States and other countries have imposed sanctions on Russian individuals and entities. These new measures are in addition to sanctions that have been in place for years. On 2nd March 2022, a total of 696 Russian individuals and 56 entities were on the EU sanctions list. Additional sanctions are being imposed on citizens and entities established in Belarus.
Scope of the sanctions
Financial sanctions (assets freeze, …) on listed individuals and entities. Russian banks have been disconnected from the SWIFT system and must not be used in any transaction.

Prohibition to deliver arms and other items on the military list.

Prohibition to deliver dual-use goods and technology.

Prohibition to deliver other goods when intended for a military end-use or to a military entity.

Prohibition to deliver other items such as equipment for the oil industry, goods and technology for the aviation and space industry including airplanes and parts for airplanes.

Note: there is the possibility to deliver goods intended for humanitarian purposes, medical or pharmaceutical products and others if pre-notified to the authorities and specified in the export declaration.
Who needs to comply?
All citizens and entities established in an EU Member State must comply with the EU sanctions. All citizens and entities established in the UK must comply with the UK sanctions. Moreover, whenever a US-origin item is shipped from the EU or the UK, US sanctions may apply as well.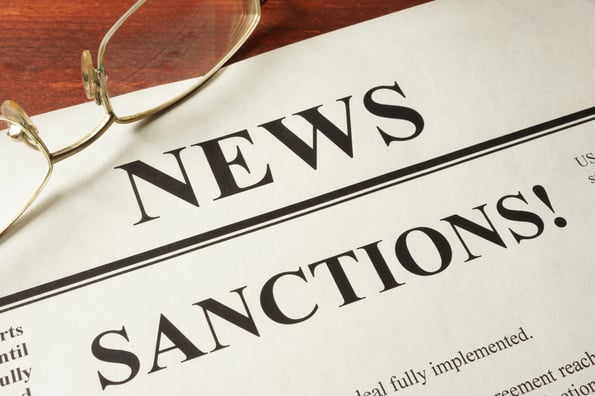 Impact on sales and deliveries
Companies will need to screen sales and deliveries from the EU or the UK to Russia against the sanction lists. This involves checking if a Russian client is not on a sanctioned entity list or if some of its directors or board members are not on a sanctioned persons list.

Sales and deliveries to Belarus should be screened against the latest sanctions list published on 2 March 2022 which includes a prohibition to deliver dual-use items, military items and arms.

Regarding Ukraine, there is a prohibition to export goods to the following regions: Crimea, Sevastopol (Sebastopol), Donetsk and Luhansk. No goods should be imported from these regions either.

Note also that air transport to and from Russia is now almost impossible due to the closing of the airspace. Road transport to Russia via Belarus or Ukraine, even if permitted, is very risky and some border posts are closed. For sea transport, the current status is less clear, but some Russian ports may be closed for vessels coming from the EU or the UK.
How can we help?
Customs4trade has the expertise to assist companies in determining if their goods and goods flows are subject to the new sanctions and regulations.