While the UK and EU have still not reached any trade agreement, HMRC announced that they have successfully concluded negotiations with 23 non-EU countries and trade blocs for trade agreements that are expected to take effect on 1 January 2021, most notably Switzerland, South Korea, and the Southern Africa Customs Union and Mozambique (SACUM). Imports from these countries into the UK (and vice versa) will enjoy a preferential import tariff if the rules of origin are satisfied.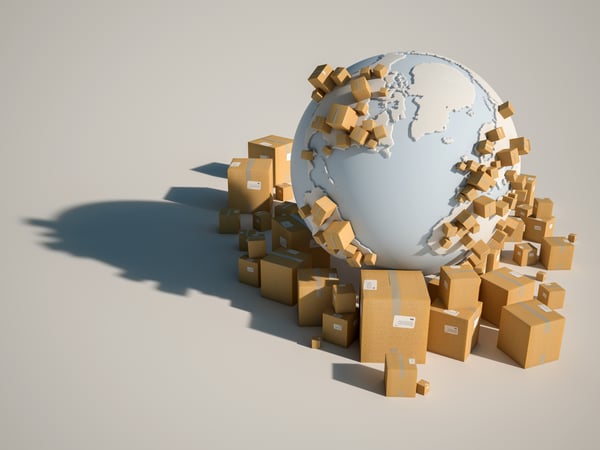 For Switzerland for instance, EUR1 certificates may still be used as proof of origin and the two countries have signed a transport agreement allowing UK hauliers to drive in Switzerland. Once the agreement with Switzerland takes effect, provisions relating to trade will also extend to Liechtenstein. More detailed information about trade with Switzerland can be found in the UK's guidance document, last updated 4 November, 2020.
While the UK actually did sign an agreement with Iceland and Norway in April 2019, it was in order to maintain trade in case of a no-deal Brexit. That agreement will no longer take effect. As European Free Trade Association (EFTA) states, Iceland and Norway are free to decide their own trade policies with third countries, however their trade with the UK will likely be influenced by negotiations with the EU. Since the EU represents the majority of their total trade, EU rules and regulations often weigh heavily on EFTA members' trade agreements.
Trade agreements will also impact products manufactured in the UK that include components or ingredients originating from one of the countries covered by an agreement.
MRAs and UK-JP CEPA
Mutual recognition agreements (MRAs) have been put in place with Australia, New Zealand, and the United States of America. They provide joint recognition on conformity assessments, for example testing, inspection, and certification.
The UK-Japan Comprehensive Economic Partnership Agreement (CEPA) is expected to take effect on 1 January 2021. Similar to the EU-Japan EPA, the UK-Japan CEPA allows for self-certification of origin on the invoice declaration as well as preferential tariff treatments based on the importer's knowledge. Of particular note is that UK exporters may continue to use EU inputs in trade with Japan and still access preferential tariff rights.
What's to Come
Discussions between the UK and an additional 15 countries that currently have agreements with the EU are ongoing. If the UK is not able to secure trade agreements that mirror the existing agreements they enjoy as part of the EU, trade will take place on World Trade Organization (WTO) terms once EU agreements are terminated on 31 December, 2020. Although WTO principles will dictate trade if no agreement is reached, they are lengthy and complex.
Are you a UK economic operator that relies on trade operations with countries that have not yet negotiated a trade agreement? C4T can help you analyse your customs operations and advise you on how best to prepare for Brexit using our WTO-compliant software solution, CAS.