Many economic operators were not fully prepared to complete the required customs formalities by the 1 January 2021 deadline, causing delays at the border. C4T's Customs Accounting System (CAS) automatically generates UK customs declarations to be sent to the customs authorities with the click of a button. As declarations are automatically generated, trucks are released faster at the borders, drastically reducing waiting times and minimising delays. Manual interactions are only needed in case of exceptions, allowing your customs team to focus on growing the business instead of fire-fighting to resolve errors. Our customs compliance solution manages all legal requirements for you, so you are always up to date, without the hassle of continuously following the news.
CAS is already compatible with CHIEF, the UK customs authorities' system, and has single message/double filing functionality. With one single message, CAS simultaneously addresses export customs formalities from the country of departure (UK or EU) and import formalities in the country of destination (UK or EU), combined with transit to ensure frictionless border crossing.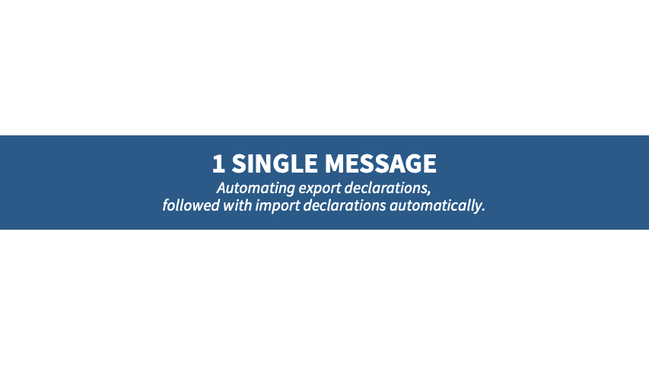 CAS is integrated with UK, Belgian, Dutch, French, Swiss, Irish, and German customs authorities as well with customs brokers globally. These integrations make CAS the only customs platform you need, taking care of your customs formalities by either filing them directly to the respective customs authority or by providing the information to a customs broker who will finalise the filing process. You will get an overview of all customs formalities lodged, independent of import/export country, incorporated into the dashboards and analytics available through our Insights module.