This blog was published in 2021 so the information might be outdated. For the latest updates visit our blog homepage.
It has been a long journey preparing for Brexit and the next round of regulations are due to take effect January 1, 2022, just weeks away. As an exporter, the focus was to keep your goods moving regardless of expense or efficiency, perhaps by using a customs broker. But now the post-Brexit reality has set in – is there a better way?
What is happening January 1, 2022? Plenty.
The UK and the EU have agreed on a Trade and Cooperation Agreement (TCA) which allows for duty-free import of goods of UK/EU origin under certain conditions. However, traders still need to make customs declarations just like they do with other third countries - this means new paperwork and loss of the deferred declaration scheme.

Three key areas of interest: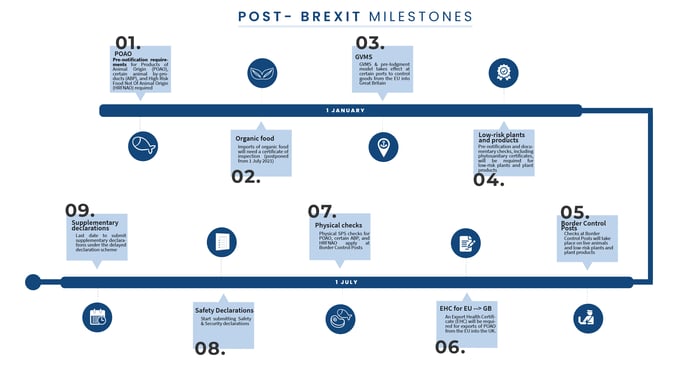 1. Goods Vehicle Movement Service (GVMS)
The GVMS IT platform has been designed to enable fast and efficient movement of goods through ports. GVMS is already in use for Transit, and the service will be extended to include Imports and Exports as of January 1, 2022 to reflect the ending of Staged Customs Controls between the EU and Great Britain.
At border locations operating a pre-lodgement model and using the GVMS to control goods, pre-lodged Import and Export declaration references will need to be linked together within a single Goods Movement Record (GMR).
The GMR contains details of the planned crossing, vehicle/trailer registration numbers, and declarations references for all goods within a vehicle making a crossing on a GVMS route (this also applies to unaccompanied trailers).
Carriers will require hauliers to give them the GMR when they arrive to use the crossings on these routes (this also applies for empty vehicles making a crossing).


Extended Scope for GVMS R2.2
To reflect the operational expansion of the scope of GVMS, the GMR can contain the following types of declaration references:
Imports EU>GB
Pre-lodged Import declarations
GMR Reference: Entry Reference Number (ERN) for CHIEF declarations or the Movement Reference Number (MRN) for CDS
Entry in Declarant Records (EIDR) where Trader is authorised for Simplified Procedures
GMR Reference: Trader's EORI
ATA or TiR Carnet movements
GMR Reference: Carnet reference number(s)
CTC Common Transit convention movements
GMR Reference: Transit Accompanying Document (TAD) MRN
Exports GB>EU
CHIEF / CDS Combined Export and Safety & Security declarations
GMR Reference: Declaration Unique Consignment Reference (DUCR)
ATA or TiR Carnet movements
GMR Reference: Carnet reference number(s)
CTC Common Transit convention movements
GMR Reference: Transit Accompanying Document (TAD) MRN for Arrived Exports; for Standard Exports, the Export DUCRs MUST be included in place of the (TAD) MRN(s) which are not required within GVMS for these movements – see below for further explanation of process for Arrived / Standard Exports.
Exit Summary Declaration (EXS) where Safety & Security requirements not fulfilled by a full customs export declaration
GMR Reference: Safety & Security MRN
If you are making an oral or 'by conduct' declaration to move empty vehicles/ trailers/ containers, then you will also need to complete a GMR. Further options will be made available to enable such movements through GVMS.
Impact of GVMS on the Exports Process
January 1, 2022, full export controls will be in place meaning that the following requirements must be met for all goods leaving the UK:
Goods must be presented to customs and export declarations must be arrived in HMRC systems. This triggers a risk assessment to determine whether any checks are required.
Goods must be verified at the frontier and Permission to Proceed (P2P) must be granted before the goods can be exported.
A message must be sent to HMRC by the carrier to confirm that the goods have left the UK and to record the time of departure.


Arrived Exports and GVMS Process
When goods are shipped via the following GVMS linked RoRo ports, an arrived combined export and safety and security declaration must be submitted to CHIEF/CDS.
Cheriton Channel Tunnel Terminal, Folkestone
Dover (Eastern Docks excluding the Dover Cargo Terminal and Eastern Arm only)
Fishguard
Heysham (Berths 1, 2 and 3 only)
Holyhead
Liverpool (North Brocklebank & East Langton Berth, Gladstone Berth and Twelve Quays Terminal Birkenhead only)
Pembroke (Dock Ferry Terminal)
The DUCR of the combined declaration is entered in GVMS. The "arrived declaration" (type EXA) needs to be submitted before the goods leave the trader's premises. The lorry must wait until CHIEF / CDS sends a "Permission to Progress (P2P)".
The lorry can then either drive directly to the RoRo port of exit or, when selected for inspection, present the document / goods at either:
an Inland Border Facility (IBF) for the ports of Dover, Eurotunnel and Holyhead; or

at local checking facilities for Fishguard, Pembroke, Liverpool and Heysham.
This process has been put in place to avoid congestion at RoRo ports. P2P is given in many cases without presentation of the goods for inspection (this is called P2P based on declaration).


Standard Exports and GVMS
For GVMS ports that are not operating the "arrived" model covered above, a pre-lodged combined export and safety and security declaration (type EXD) is submitted to CHIEF/CDS. The DUCR of the combined declaration is entered in GVMS.

Upon release, the lorry can be driven to the port of exit where also documentary and/or physical checks are performed (if selected). Only then the export declaration will get goods arrived status and P2P is granted.

In both processes, the Haulier provides the GMR to the Carrier on arrival at the port. The carrier (ferry operator) verifies the validity of the GMR and confirms P2P has been given before boarding is allowed.
Confirmation of departure is instigated by the carrier sending the GMRs to GVMS. GVMS receives SPSthe GMRs and disaggregates the DUCRs to CHIEF/CDS to initiate departure.
2. Sanitary and Phytosanitary Services (SPS)
Some products, including plants, live animals, and some foods, will also need special licenses and certificates. Others will have to be labelled in specific ways. And while the UK government has chosen to start full controls on SPS goods in three stages as of July 1, 2022, the EU will be carrying out documentary checks from January 1, 2022.

From January 1, 2022, product exports to the UK that are required to carry veterinary health certificates (live animals, meat, dairy products) must now pre-notify via IPAFFS. This also applies to 'high risk' vegetable agricultural goods such as trees and perennials.

3. Relaxing Temporary Storage Requirement (ETSF)
HMRC is introducing legislation that will allow Authorised Consignees (AC) to temporarily store goods at their premises for up to six calendar days after the transit movement has ended, without the need to store goods in an approved Temporary Storage Facility (ETSF). This is subject to meeting certain conditions, including: the submission and clearance of the subsequent customs declaration to free circulation, or to a special procedure (non-transit), or re-exported within the six-day period.
It should be noted that this change will not prevent ACs that move plant or plant products, including high priority plant and products, from applying to have their premises designated as a 'control point' so that DEFRA checks can be completed at their premises before the transit movement is ended.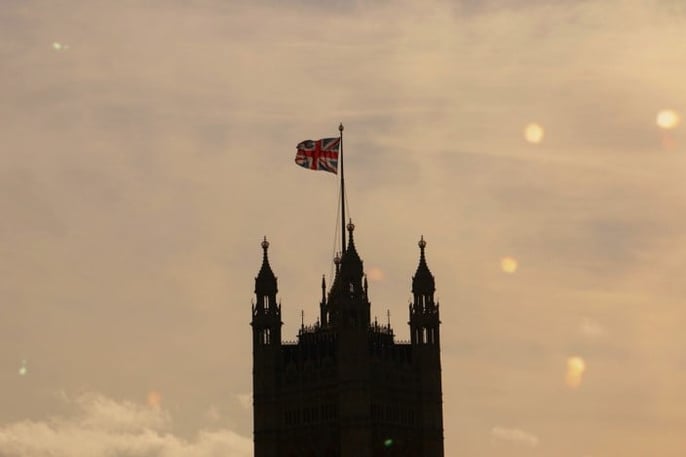 What tools and resources are available to understand the new processes and their deadlines?
Customs4trade has over 100 blog posts, whitepapers, and webinars explaining the Brexit issues for customs. Here is a selection of the most current to help you understand what is important to know for your company to be compliant:
How can this new normal be made less painful?
Automation is your Brexit gateway. This past year has been a band-aid over Brexit. You have successfully navigated that storm so now you are ready for optimisation and compliance. CAS automates the processing of all customs and trade requirements, simplifying complicated regulatory tasks:
Automation eliminates time-consuming and error-prone human intervention
Bring global management of your customs operations in-house to gain complete visibility
Legal content is natively included and constantly updated, future-proofing your customs management from changes in legislation.
CAS is SaaS, running on Microsoft Azure, the world's most trusted public cloud platform with built-in security, compliance, and availability. Data from different countries with different data requirements is automatically standardised and consolidated into a single platform for declarations filing. CAS is built in accordance with the WCO and UCC data models, which are the accepted standard for governments and industries worldwide.
Interested to learn more and see it in action?
For the latest information on customs compliance, follow us on LinkedIn, Twitter, or bookmark our Inspire blog.