Important update: As announced by the UK Government on 15.12.2021, until further notice, goods moving from the island of Ireland directly to Great Britain will continue to do so on the basis of the arrangements that apply currently and will not, for now, be affected by the changes being introduced on 1 January for all other inbound goods.
What is IPAFFS?
Now that the UK has left the EU, you will no longer be able to use the EU's TRACES (Trade Control and Expert System) to validate GB imports from the EU and outside the EEA countries. The replacement system, the Import of Products, Animals, Food and Feed System (IPAFFS) should now be used.
IPAFFS is the system used for notifying UK authorities of movements of live animals, their products, and germplasm into GB from countries of the European Union, European Economic Area (EEA) and other 3rd countries. IPAFFS is a web-based service for the application for, and issuing of, Common Health Entry Documents (CHEDs).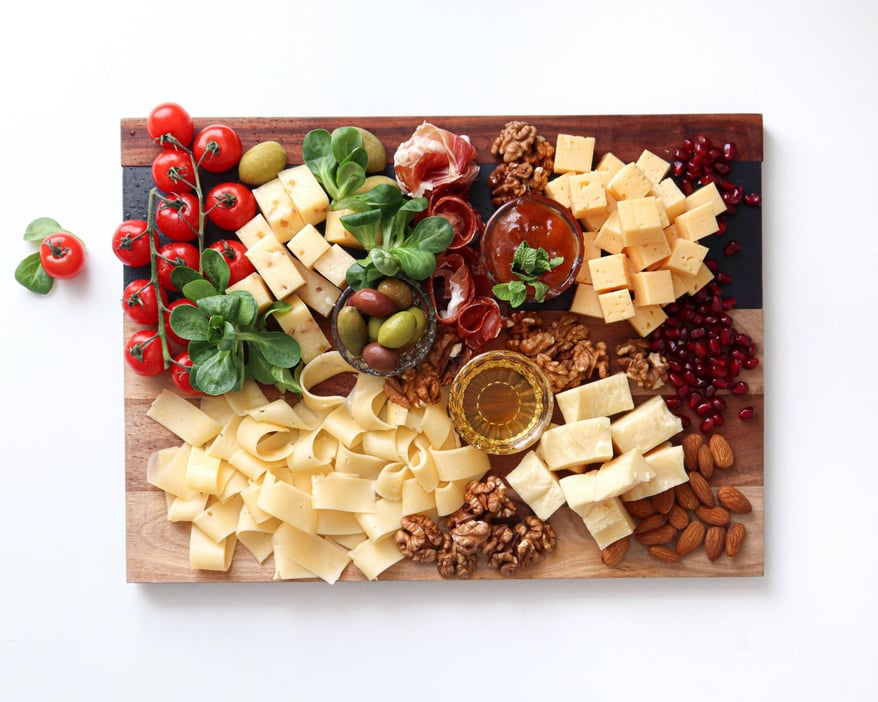 Why is IPAFFS important?
Beginning January 1, 2022, shipments coming from the EU or EEA must be pre-notified before the consignment is due to arrive in Great Britain. UK importers of Products of Animal Origin (POAO), animal by-products (ABP), and high-risk food and feed not of animal origin (HRFNAO) must pre-notify UK enforcement authorities of incoming consignments.

What are the upcoming deadlines for IPAFFS?
The latest information from the UK government says that from 1 January, 2022 importers must pre-notify via IPAFFS. But only from 1 July, 2022 do the imports need to be accompanied by a health certificate (EHC).

Specifically - who needs to do what?
Responsible for the load (UK importer)
To be registered with IPAFFS;

To submit a pre-notification with attached EHC;

The person responsible for the load should have a UK address.
Exporter
To be registered on TRACES to apply for an EHC;

To make an application for an EHC in TRACES and alert relevant Veterinary Office of the upcoming export via email. The exporter will insert all the consignment details on TRACES.

To attach an EHC to the goods;

To provide an EHC to the responsible party for the load via email;

To add the UNN to the commercial documentation or EHC (for POAO subject to safeguard measures)
What are the options if I need help with the transition?
Given that these new rules are being implemented by various market actors, from customs brokers to manufacturers, it is inevitable that the interpretation and application of the requirements will add to the complexity.
The Customs4trade (C4T) TRACES and IPPAFS Support team is available to help you get up and running, particularly as you try to ensure the safety and approval of your shipment. We collaborate with customers, logistics warehouse platforms, and other concerned third parties to manage the complexities of sanitary and phytosanitary imports. Combined with CAS, the C4T SaaS platform, these services deliver an integrated solution, giving customers real-time visibility and access to customs data, thus reducing processing time while improving efficiency.
Concerned about the cost of this assistance? The C4T Managed Customs Services, combined with a customs compliance software subscription, amounts to about half the cost of collaborating with customs brokers, especially when dealing with higher volumes. Add to that the efficiencies and cost savings gained from expert guidance, and you can rest easy that your shipments are properly declared and approved.

How can Managed Customs Services (MCS) help with my IPAFFS shipments?
Since IPAFFS is so new, at this time no system or software is connected to or automated with the Brexit process. Therefore, this is where C4T takes the guesswork out of your shipment process. Our MCS professionals, consisting of both customs experts and customs software solution specialists, collaborate closely with your internal team and act as a liaison between stakeholders, including customs authorities, suppliers, logistics service providers, and customers to keep your flow of goods moving.
MCS provides efficiencies and cost savings gained from expert guidance on:
Import documentation such as:
Obtaining Common Health Entry Documents (CHEDs)

TRACES NT

Country-specific agrifood portals, e.g., IPAFFS and DAFM

Attaching required documentation to declarations
Deadline preparation such as:
Notifying your customs team of upcoming deadlines

Presenting risk factors and a gap analysis for compliance

Supporting the establishment of processes so your shipments will be compliant before new regulatory requirements take effect
MCS gives your customs team the support they need, whenever they need it, with service level agreements and transparency that keep you in control of your own data and operations. Managed Customs Services give you access to a team of experts with unparalleled knowledge in the field of customs as well as a direct line to the engineers who built CAS. Collectively, we will help you go beyond compliance, identifying every opportunity for you to gain efficiencies, save costs, and make informed decisions that will contribute to your company's growth.
For more information on IPAFFS, watch the 'New UK Border Controls for Food Companies' webinar, read the 'Importing and Exporting Products of Animal Origin Post-Brexit' whitepaper and view the 'New EU & UK Export & Import Requirements for Products of Animal Origin (POAO)' blog.