"The first question I got when I was interviewed at C4T was 'Who is Jens?' My answer was 'Jens is a father of six children.' That's who I am, my first priority in life, and who I need to be on a daily basis." Jens is part of the Onboarding team, and his career path is what he very aptly describes as a rollercoaster. It spans several logistics and freight forwarding companies, where he worked his way from entry-level positions to management.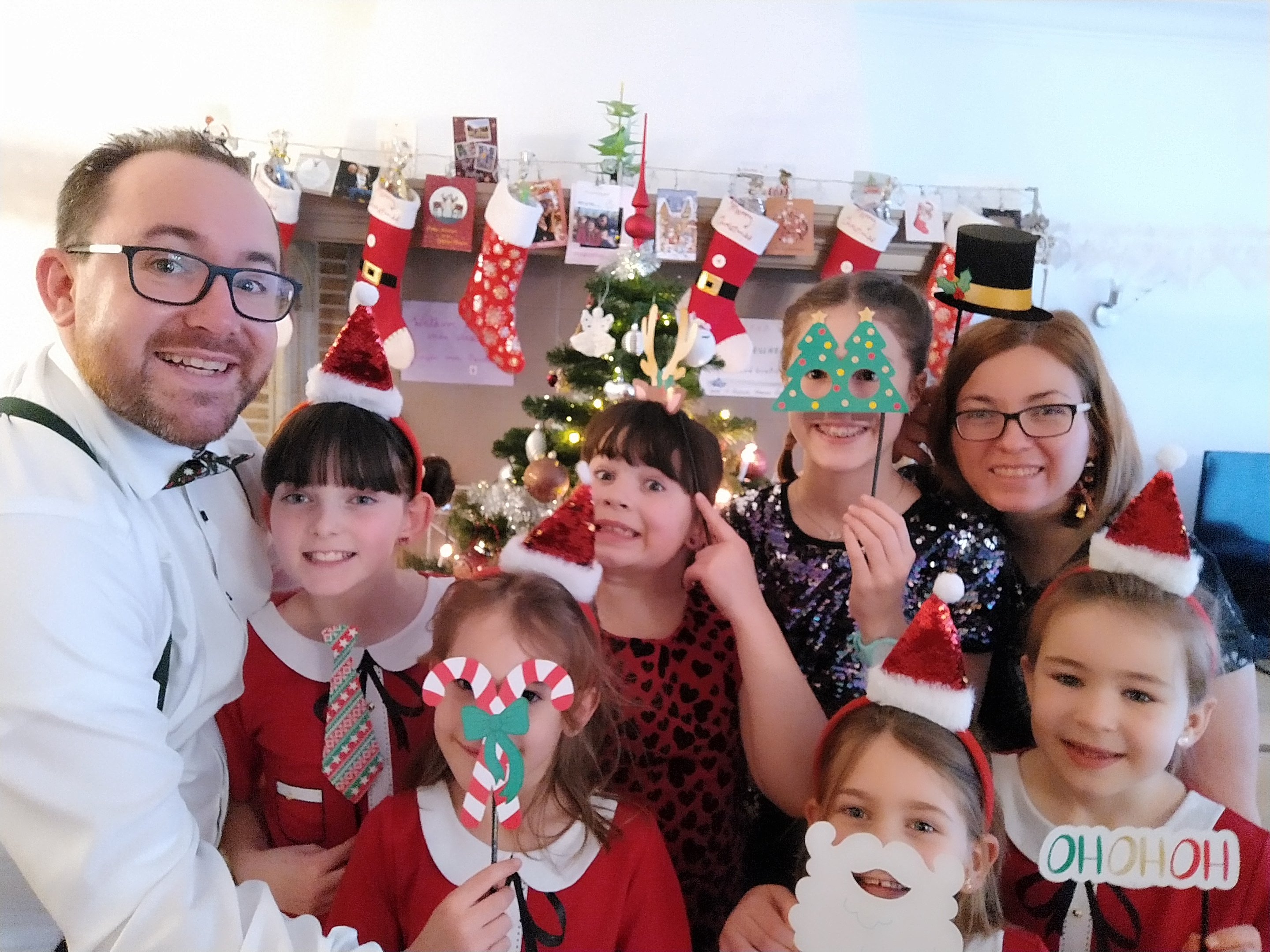 "I excelled at being a student and my parents really wanted me to go to university, but I hated being in school. I wanted to go to work and prove that I could open doors without that piece of paper." Jens started an interim job at DHL. "I was earning money! I didn't know at the time it was peanuts, but I felt like even though it was physical labor, I was getting paid just for having fun." After a short time, Jens was promoted to assistant team leader, and shortly after that was promoted to the planning department.
Via a friend, he got the opportunity to work in a customer service role at Geodis. "I'm passionate about languages and I got to use my language skills with the different drivers and customers—Dutch, English, French, and some German. One day, our site manager was fired. They handed me her phone and asked me to take over planning and daily management. It was a very good opportunity to have more responsibility." Soon after that, however, the 2009 economic crisis hit and business began to falter. Jens was reassigned to be the communications coordinator for the Paris team for a time, but since there was very little to be shipped, there was very little to communicate!
Jens found himself looking for another job and decided he would try something outside of logistics, in shipping and freight forwarding for a company that specialises in tobacco. "It gave me a really great taste for freight forwarding but the culture wasn't for me." He returned to logistics as an account manager for Godiva at H. Essers. "It was a good job, but far away from home and lots of hours. We had just had our fourth child and I had to ask myself if what I was doing was best for my family. I took on a new job in freight forwarding where I was able to be at home, but it also felt like a step back. I wanted to achieve more."
Jens moved jobs once again to the Swiss Freight Forwarding company Panalpina with the challenge of working on the rollout of a new system. "This was my first step to onboarding, what I'm doing now at C4T." After a year he was offered a promotion to Systems and Process Manager. "This was a moment in my career where I was really proud of myself. The other candidates had college diplomas and a lot more experience. The person who interviewed me asked why he should pick me. I could have tried to tell him about my experience, but in the end I said 'Because I want it more than they do; and should you pick me, I will be 200% devoted to the job!'. I believe my strong motivation is what got me the job." Jens traveled extensively that year and got to use his language skills again, but at the beginning of 2020 Panalpina was sold. Shortly after, COVID hit and his job was determined redundant. "My wife and I had just invested all of our money into our house and I was without a job with six kids at home, all of whom were being home schooled for the first couple of months of the pandemic. Who has six laptops at home? We had to take out paper and a pencil and do it old school!"
With so many people losing their jobs and disruptions to the supply chain, the job market was tight—but then Jens found a posting for a Business Analyst role at C4T. "I didn't have all of the skills they were looking for but we had a very strong connection in the interview. A few days later I got a call from the recruiter telling me I didn't get the Business Analyst job, but C4T wanted to see me for another job. I immediately said yes." Jens started interviews all over again with the Onboarding team. "Everyone was very open and took their time to talk to me. They were sharing, asking, and listening. It struck me as very peculiar—I had never felt like I was in a company where I wasn't just a number. I got so comfortable I forgot to sell myself! A week later I got the telephone call from the recruiter, saying that the fact that I was so natural and open and calm was very much in my favor. This is what still makes me happy that I took this job. Soft skills matter. It's always a pleasure in the morning to open my laptop. There is always a challenge to solve and if there is something wrong there is always someone I can talk to."
"For a guy without a higher diploma, I am proud to be sitting in a team that is so accomplished and talented. I can definitely say that a diploma would have made it easier to open doors. I had to open them forcefully and manually. I don't regret the way I did it, but I don't recommend it to my kids!"
Despite the rollercoaster his career path has followed, Jens really values stability. "I would like that for the coming years at C4T. I want to get to know CAS inside-out, mastering the software and the onboarding process and sharing my knowledge with newcomers to the team. At university I was studying to become a teacher and, in this role, I see myself as a teacher, not just teaching customers about CAS but passing on knowledge to my coworkers. Part of being in a team is taking care of that team. Especially after COVID, I think we have the responsibility to each other to build up our C4T family. We're growing a lot, but I can say from experience that even a big family is a family."