Quality is a core value at C4T and our Quality Assurance (QA) team's mission is to make sure CAS features and functionality work seamlessly for our customers. Their attention to detail has played a very prominent role in keeping our customer churn close to zero.

QA is unique because they lead a sort of double life here at C4T. Each QA engineer is dedicated to one of our product development squads, yet they also work as a team to share progress with one another so that CAS functionality remains cohesive. "We start every day with our QA family, sharing issues, best practices, and what we are working on in our standup meeting, and then we go on our mission for the day with our squads," described Bhagya. Their morning QA standup is followed by a daily standup and planning meeting with their separate squads.

In addition to the daily QA standup, there is a bi-weekly QA process meeting. "I compare it to the retrospective for a squad. We look at what went well, what didn't go well, and what we can improve," shared Mike, the team's lead. "Sometimes things come up in different squads that we can then pass on to improve processes for all of us."

In the bigger picture, QA is involved in the development of CAS from beginning to end, starting with defining the requirements for new functionality and ending with giving input for release notes. The requirements define how customers will work with CAS and what tasks they need to perform. These are divided into backlog and roadmap tickets; these can be things that need to be fixed or that need to be developed. These tickets are then taken up by the squads to be worked on in the CAS test environment, after which QA performs regression testing on the staging environment. Regression testing confirms that the changes have not broken any of the functionality in the existing software release. At the same time, customers and/or customer service perform acceptance tests in the CAS acceptance environment before everything is validated and moved to production. To try to avoid double work and be able to get feedback on quality as early and often as possible, the QA team implements test automation within the squads.


Meet the team
Like many of our teams at C4T, QA is a multinational group, with members from India, the UK, the US, Belgium, and Belarus. Let's meet them and learn a little bit more about what they've been working on in the past few months.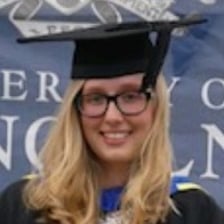 Amy tests user interface elements that enhance the customer experience. "The big topic right now is manual declarations, so instead of ingesting via API, customers can choose to duplicate information from an existing customs shipment or other sources such as templates or logistics shipments, then fill in any missing mandatory data via the user interface. This is primarily being used by our logistics customers."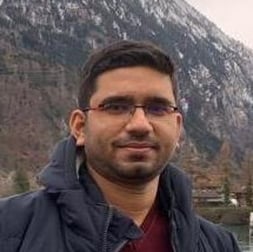 Samarth works on customs flows and integrations with various countries. "We are about to go live with an e-commerce customer with about 50,000 declarations per day via CAS, mostly low-value consignments that previously did not need to be accompanied by customs declarations but, with last year's legislation, now they do. They are also dealing with a large variety of shipments based on different commodity codes. Also, we have recently launched integration with Germany for export declarations and e-globalisation - a new concept from Belgian customs to digitally upgrade the customs flows and reduce the amount of paperwork."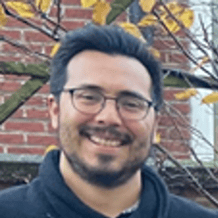 Rafael works on the CAS framework. "Currently we're doing a lot of 'quality of life' improvements for our customers, making changes to the code to be more agile. We're transforming how we store information in the database so it is more secure and can be more easily migrated, if need be. One of the quality-of-life improvements is to help calculate guarantees and giving customers a flow so they can enter all the information necessary to get their money back as soon as possible."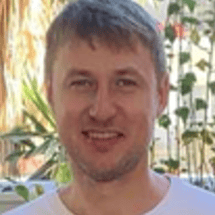 Siarhei works remotely from Spain on customs flows and integrations with different countries. At the moment, his team's focus is on CHIEF and CDS, French flows, and integration with Poland. One of their biggest recent accomplishments was preparing C4T's customers for the pre-lodgment model and GVMS to take effect.

Bhagya works on the Special Procedures functionality in CAS. "We make sure necessary steps to execute Customs Special Procedures work well, for example, stock management, processing products using material lists/formulas/kitting, movement orders, write off orders, bill of discharge, etc. I work closely with business analysts and product owners to understand the business requirements and to cover them by writing scenarios before they even go into development, which leads to clearer direction and fewer bugs."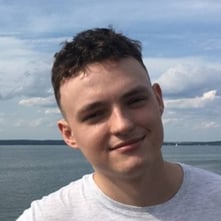 Aliaksandr is our QA automation specialist, working remotely from Belarus. As CAS grows, automating test cases is becoming more and more important and this is starting to be done as part of each sprint. Aliaksandr is working on the backlog of testcases still to be automated. He is also working on automating any UI test cases that Amy is currently performing manually.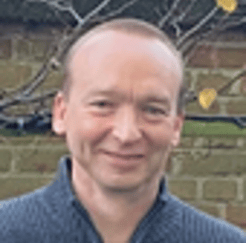 Mike is the QA lead and serves as a coach to the team, working across squads and alongside each QA engineer to teach and help problem solve. "This helps me stay connected with CAS, and I still really enjoy testing." As lead, Mike is also responsible for managing the quality of the QA process within the company and assessing whether we are providing the expected results on the journey from requirements to release into production—as well as root cause analysis if things don't go as planned.
Wrapping things up
"The thing I like most about QA is that we interact with so many teams at different levels. We all work together as a QA team because these flows aren't standalone but we also work with developers, product owners, business analysts, onboarding, customer support, and project management," shared Mike—a sentiment shared by the members of his team. "We not only like the interaction, we need it to do our jobs well."

To read more about how we work at C4T, visit our Inspire blog.