Last month, we honoured 23 employees who are celebrating three or more years at C4T in 2022. While this may not seem like a long time, C4T has come a long way in three short years! At the beginning of 2020 we had just 30 employees. Today, our tribe is 145 people strong and we are proud that so many have stayed with us for the long haul. These 23 C4T "oldies" span four generations, represent six different nationalities, and are split 50/50, male/female—a commitment to diversity that we have upheld during our rapid growth. Some of these employees have been with us since we were a consultancy and several of the original developers of CAS are still with us today—yet each and every one of them has contributed to C4T's mission to become the #1 Global Customs Solution and they continue to enthusiastically work toward this goal.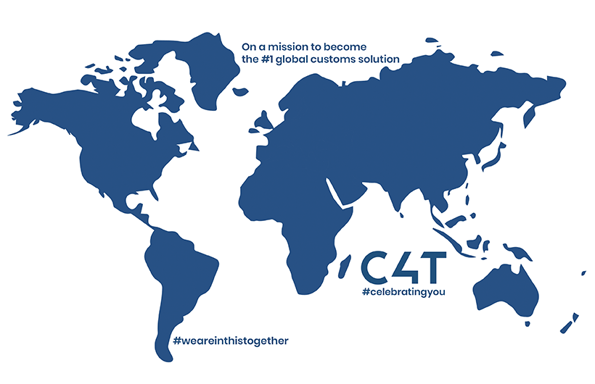 We think this is cause for celebration, so we treated these loyal tribe members to an afternoon and evening of fun and camaraderie among colleagues. We started by locking them all in a room (an escape room)! Teams were determined by digital random selection (because we believe in digital first!) and broke into four rooms with different themes: an Austrian ski cabin where a group of children went missing, the Mexican jungle with hidden treasures, a vessel lost in outer space, and a Mechelen mansion that was being robbed by burglars. In this case, the bad guys won, with our team of burglars coming in first place. Needless to say, with such a savvy bunch, all of the teams solved the clues and made it out of their respective escape room so we could move on to our next surprise.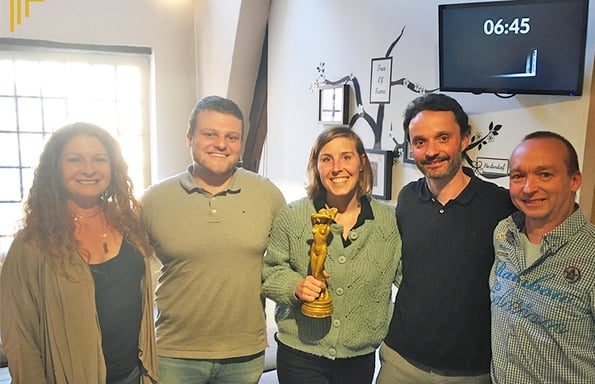 Members of different teams exchanged stories about their escape room experience while we walked to Het Predikheren, Mechelen's public library, for a private tour. We learned about this impressive baroque building's history, first as a Dominican Monastery, then as a hospital and army barracks before the historic landmark was bought by the City of Mechelen in 2011 and renovated into a public library, opening in 2018. With parts initially built in 1650, the restoration preserved the history while introducing modern elements—a remodeling effort that shortlisted the library for the International Federation of Library Associations and Institutions' Best Library in the World award for 2020-2021. Layers upon layers of paint can be seen on the walls and ceilings, marking the change in occupancy over the centuries and creating an artistic mural from room to room.
After our tour, we convened inside the library for a private dinner prepared by chef Ken Verschueren of the neighbouring Restaurant Tinèlle. Surrounded by the historic setting, three courses were paired with wine while C4Ters shared stories from the past with lots of laughter. Before parting ways, each employee received a stool emblazoned with a map of the world, our C4T logo, and a reminder that #weareinthistogether.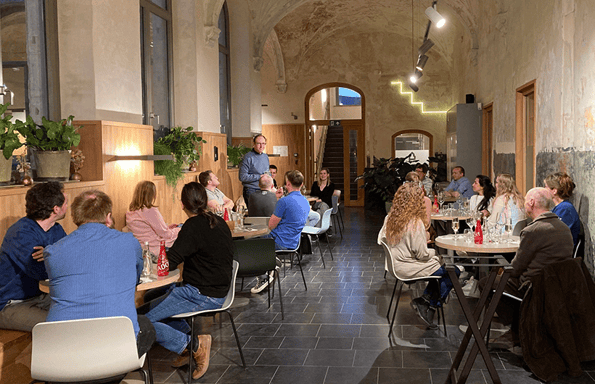 Our heartfelt thanks, C4Ters! Here's to many more years together! #celebratingyou