Romi's is a story of everything coming together. As a lawyer in her homeland of Paraguay, she really wanted to pursue a master's degree in international law, however that line of study doesn't exist in Paraguay. After looking into programs in the neighboring countries of Argentina and Brazil and finding them to be prohibitively expensive, she decided to apply for master's programs in Europe and was accepted at the University of Brussels.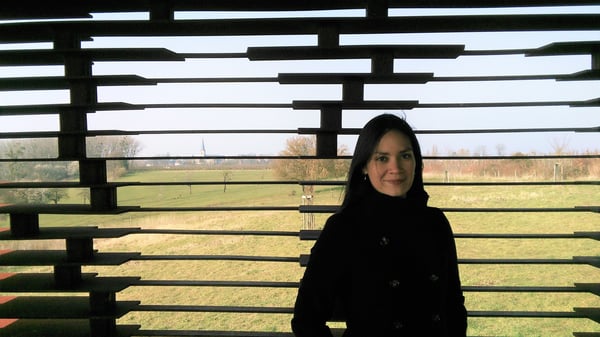 When Romi moved to Belgium for her studies she found C4T. She joined the company as a Consultant and was excited to be able to continue using the knowledge she'd gained as a lawyer in Paraguay while learning the intricacies of customs and customs law. Late last year, C4T's COO Ilse Vermeersch approached her about making a transition to presales.
"Joining presales gave me the opportunity to combine all of my studies throughout my life. In Paraguay I also studied business administration and learned about marketing and accounting—subjects I thought I'd never use," shared Romi. "In presales I still get to use my law and customs knowledge while building my commercial skills. The technology also really interests me. I like that the CAS product isn't just pure technology, it has all of the customs logic integrated into it, and that appeals to my lawyer side."
In preparation for her transition, Romi assisted on a CAS implementation where she learned more about interacting with clients. As she begins her transition into her new role, CEO Pieter Haesaert and Chief Revenue Officer Maarten Laruelle are serving as her mentors. "I sit in on meetings with Pieter and observe how he works with clients and the process of understanding their problem and offering a solution," explained Romi. "Maarten has taught me presentation skills that will be valuable as I start approaching clients. I am learning a lot by following both of them."
Romi's career path seems to have been predestined. It all began with her wish to study international law, which brought her to Belgium, where she found a position at C4T that offered hands-on experience about one of the most complex aspects of international law—customs.
"In presales you really have to know the company," said Ilse. "Between Romi's law background, the knowledge base she built around customs and CAS as a consultant, and her constant drive to learn, I thought she would be a natural fit. We're excited to be a part of her career growth."