The dates in this blog post might be outdated. For the most up-to-date information, please consult our IE landing page.
Ireland is perhaps the EU country that will be most affected by Brexit. Almost 15% of Irish goods are exported to the UK and almost 26% of Irish goods are imported from the UK. In addition, the UK land bridge is a key factor in Irish trade with the rest of the EU, as this is the fastest and most efficient transport route. Using the UK's land bridge to transport goods to and from the rest of the European single market post Brexit will require the declaration of goods for import and export or the use of Special Procedures and transit. Are you prepared to have all of this in order by 1 January 2021?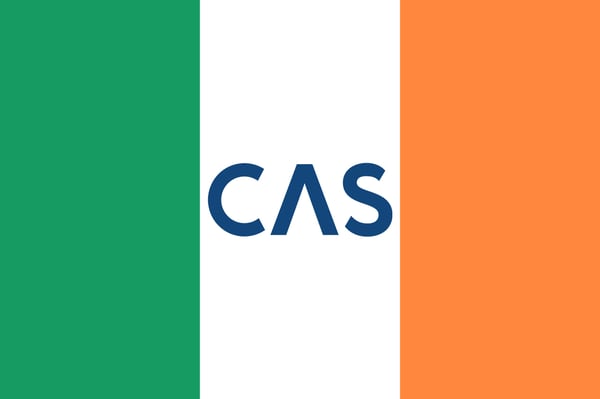 CAS, C4T's zero-touch customs compliance software, is integrated with Automated Entry Processing (AEP), the Irish customs system for export, and with the Automated Import System (AIS), the new Irish customs system for import that will go live on 23 November 2020. CAS is also integrated with the New Computerised Transit System (NCTS) via Revenue's Online Services (ROS).
Automated Entry Processing System
The AEP system handles the validation, processing, duty accounting, and clearance of customs declarations. Until 23 November 2020, both import and export declarations should be made electronically through the AEP system. As of 23 November 2020, at 0900, AIS will replace AEP for imports but AEP will still be used for exports until 2023.
Automated Import System
The new AIS system will replace the AEP system for import customs declarations and eManifest systems for import as of 23 November 2020.
Automate All of Your Import and Export Declarations with Ireland Using CAS
Economic operators who use CAS will be prepared on Brexit day to automatically:
submit standard export declarations from Ireland
submit standard import declarations for Ireland
submit incoming transit declarations for Ireland
We are further developing Special Procedures integration with Ireland, which will automate Special Procedures administration for, amongst others, Inward Processing, Outward Processing and Customs Warehousing.
Be Prepared for Trade with Ireland Post Brexit
With the integration of these Irish customs flow steps, C4T's clients can rest assured that their goods will cross or enter the UK without any problems come Brexit day.
To be able to export and import goods from and to Ireland, you must first register for ROS. This three-step process includes:
applying for an ROS Access Number (RAN)
applying for your digital certificate
downloading and saving your digital certificate
Do you need help preparing for Brexit? Don't be one of the trucks stopped at the border on 1 January. Contact C4T today to get your systems integrated with Irish customs authorities.