The dates in this blog post might be outdated. For the most up-to-date information, please consult our UK landing page.
With less than two months before the UK's scheduled withdrawal from the European Union, the European Commission issued a press release urging European companies that have any supply chain activities related to the UK to be aware of their pending responsibilities. In addition, they compiled a Brexit Preparedness Checklist to help companies double-check their state of affairs should a hard Brexit transpire.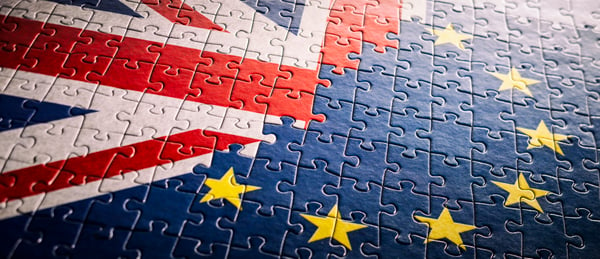 UK Prime Minister Boris Johnson has openly conveyed his intentions to leave the EU with no deal should the EU27 not revise the terms of the withdrawal agreement concluded with Theresa May, but it's questionable whether he will achieve that goal given the firm opposition from a parliamentary majority.
While the UK's political situation can only be described as chaotic, the European Union has issued regular communications to ensure business preparedness on both sides, stressing the responsibility stakeholders have to use the extra time they have been granted in order to prepare for overnight changes in cross-border trade. The next European Union summit is scheduled to take place in Brussels on October 17. The outcome of the struggle between Mr. Johnson and Parliament will shape its agenda.
We encourage you to download the Brexit Preparedness Checklist and review it against your customs operations to ensure you are prepared should the UK exit the EU on November 1, 2019 without a transition period. You will find valuable information relating to certificates, licenses, authorisations, localisation, labelling, tariffs, valuations, contract terminology, and various other customs procedures.
In the meantime, C4T stands at the ready to provide customs and trade compliance advice and assistance. Contact us to find out how you can Brexit-proof your business before November 1 with our end-to-end customs automation solution, CAS.