Oliver Conze joins the customs-focused SaaS company from SAP

Customs4trade (C4T), the Belgium-based pioneer in digital-first customs management, today announces the appointment of senior SAP executive Oliver Conze to the newly created role of Chief Product Officer. He will work closely with the Chief Executive Officer, Pieter Haesaert, to drive the next stage of product innovation and technology scaling for the company's cloud-based customs management platform, CAS. Oliver will be based out of Heidelberg, Germany and growing C4T's presence in the German-speaking markets.
Poised for growth after last year's €17 Million Series C investment round, C4T is hand-selecting an executive management team that will help them scale to lead their category. "Composing a team with great intention is essential to becoming the #1 global customs solution," said Ilse Vermeersch, Chief People Officer. "Oliver's profile is rare, combining product knowledge and technical savvy with an eye toward customer success. His extensive experience working in the US is also relevant as we expand beyond Europe to pursue our global ambition."
Oliver draws from nearly 15 years of cross-continental experience at SAP, where he held a variety of executive roles in product management, engineering management, corporate strategy, and customer success. He was responsible for strategic growth products in the fields of Analytics, Marketing Automation, CRM, Talent Management, and IT Service Management. Prior to SAP, Oliver worked for a management consulting firm. He holds Master's degrees in Management Science from Stanford University and Karlsruhe Institute of Technology and a PhD in Marketing Science from the University of St. Gallen.
"Oliver has guided multiple teams and organisations using agile processes and methodologies to develop world-class products," explained Pieter Haesaert, CEO. "This wealth of experience paired with an entrepreneurial spirit makes him an inspiring leader and a brilliant person to strategise with as we continue to scale CAS."
In his role as CPO, Oliver will oversee C4T's largest division, with over 80 people, and be responsible for the role that product management and technology play in customer success. His initial and primary focus is to set the direction and deliver on C4T's product roadmap with a sharp focus on customer success and adoption. "I am very impressed by the unique position of C4T to transform the world of international customs and trade with industry-leading cloud technology. It is incredibly exciting to join C4T at this current stage of hypergrowth. By aligning product innovation with C4T's Customer Success team, our customers will rapidly realise business value beyond compliance," shared Oliver.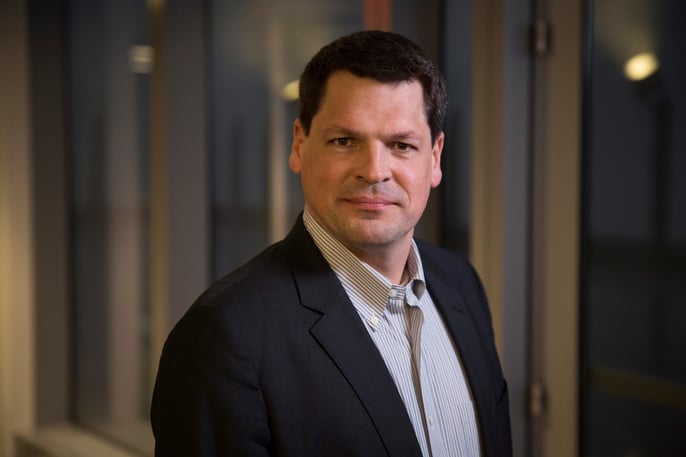 About C4T
Customs4trade's (C4T) unique team of customs experts and best-of-breed technology engineers has developed CAS, a one-of-a-kind software solution that automates customs and trade compliance.
CAS is a collaborative hub, designed to manage regional and worldwide customs and trade compliance quickly and accurately, within one single platform. By automating all import and export processes, C4T customers experience faster time to market, eliminate customs duty and administration costs, and gain strategic visibility into their customs operations.
Built on the Microsoft Azure platform and delivered as a Service (SaaS), CAS provides customers with continual updates and feature enhancements, including the incorporation of any changes to legislation and compliance regulations—along with Azure's signature accessibility, scalability, and security.