We are happy to announce that CAS is now connected to the Automated Tariff and Local Customs Processing System (ATLAS) and Automated Export System (AES). ATLAS is the modular system that German customs uses for customs declarations, with each module requiring its own certification. ATLAS is used for imports, while exports are handled by AES filing.

With CAS's unique single message, multiple filing functionality, once CAS creates an export declaration, an import declaration is automatically generated and filed in the arrival country, allowing companies to declare goods between Germany and the UK—or any other country CAS is connected to—with zero manual intervention. This unique technology offers traders the fastest path through customs.

CAS customers are now able to submit standard declarations with simplified procedure for exports from Germany. We plan to add capabilities to CAS in order to support our customers with standard pre-lodge import declarations from Germany, transit declarations from Germany, import declaration for goods entering Germany, and Special Procedures declarations, including inward processing, outward processing, and customs warehouse.
Upcoming changes to ATLAS and AES
Germany's economy is the largest in Europe, surpassing the UK by more than 40%. Now that the UK is no longer part of the European Union, this makes both countries the foremost players in European trade. As part of Europe's Multiannual Strategic Plan (MASP) and to comply with the Union Customs Code (UCC), Germany will be rolling out new releases of ATLAS and AES. European Commission timelines require that German customs systems and procedures be compliant by the end of 2022.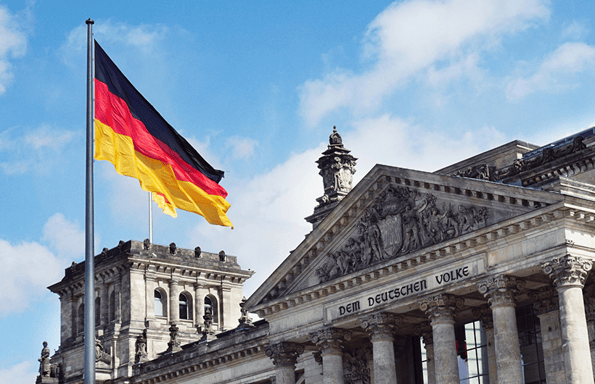 ATLAS 9.0 to 9.1: Timelines and Requirements
ATLAS release 9.1 contains extensive functional and technical changes in almost all procedure areas. This means that traders have to comply with the new systems outlined by the German customs administration, which contain integrations with the datasets agreed upon by the European Union.
Since May 2021, software providers have been able to receive certification or re-certification for the procedure areas of release into free circulation/simplified procedures, simplified declarations, customs warehousing, and inward processing. This was followed by the normal release into free circulation procedure in July 2021. The certification should be done for all import procedures by October 14, 2022. The soft migration for declarants in import procedures and SumA declarations is expected to end on November 13, 2022. Those using the transit procedure will need to switch to ATLAS 9.1 by July 16, 2023.

Note: These certification dates apply to software providers. Once the software has been certified by German customs providers, traders should be unaffected as long as they follow the guidelines from their software providers. However, it is important to verify whether your customs software is up to date and in line with the available versions of ATLAS. CAS has customs compliance built in, so our customers can rest assured they will be prepared to ship seamlessly through any technology transition.
AES 2.4 to 3.0
In short, AES 3.0 will require a larger data set for export declarations, with some fields added and others deleted. The rollout and certification of release 3.0 will begin in April of 2022 with all users converted to AES filing by July 16, 2023. As CAS was built on the UCC data model, which AES is being adapted to match, CAS customers will be unaffected by new data set requirements and can continue to submit their declarations as usual.

Other impacted German customs systems
IMPOST
IMPOST is the system used for German e-commerce and replaces EZA. Beginning in 2021, the UK and EU both require customs declarations to be filed for all consignments—even low-value consignments that were previously exempt. If you are participating in e-commerce, whether as an online marketplace, seller, postal operator, or logistics provider or courier, these changes apply to you.

Changes to Webservices
IMPOST allows the use of webservices, which makes integration easier and less dependent on older technology such as X.400/FTAM and EDIFACT messages. After IMPOST is implemented, the other ATLAS modules will open up the possibility of using webservices as well.

The advantages of using CAS
These upcoming changes will align German customs systems with the UCC data model, which is the same data model used by CAS. In addition, C4T's Legal Content team continually keeps our Product & Technology team informed so CAS is always up to date with customs requirements. As MASP rolls out across all European countries in the coming year, CAS users will be able to transition seamlessly to the new systems and procedures.

Are you interested in putting the worries of technology and legal changes behind you? CAS future-proofs your customs operations.