January 26th is International Customs Day—the day we, in this very small and unique domain, celebrate each other for the vital role we play behind the scenes of international commerce and cross-border trade. This year, the World Customs Organization (WCO) is dedicating 2022 to scaling up Customs Digital Transformation by Embracing a Data Culture and Building a Data Ecosystem. C4T's mission is at the core of that focus.

In an industry notorious for its complexity and fragmentation, C4T's digital-first approach makes compliance convenient and simple. We are the pioneer of customs digitisation, giving our customers access to their global ecosystem of customs-related data via one single, centralised platform. We are on a mission to become the #1 Global Customs Solution and we will do that by continuing to simplify and automate the customs declaration management process, generating significant savings on duty and brokerage fees for our customers. Our brand promise? To help companies Go Beyond Compliance, transferring their focus from firefighting to optimising customs processes and playing a strategic role in their company's growth.
The History of International Customs Day
The first International Customs Day was on January 26, 1983, the 30th anniversary of the inaugural session of the Customs Co-operation Council (CCC). The CCC was renamed the World Customs Organization (WCO) in 1994. The 1953 inaugural session was held is Brussels, Belgium, which is still the headquarters of the WCO.

In 2020, Customs4trade partnered with the International Chamber of Commerce in Belgium (ICC Belgium) to establish the Customs Professional Award. The ceremony was held on January 26, 2020, to publicly recognise the customs experts who go above and beyond the call of duty, applying their customs expertise daily to support their company's growth in the field of international trade.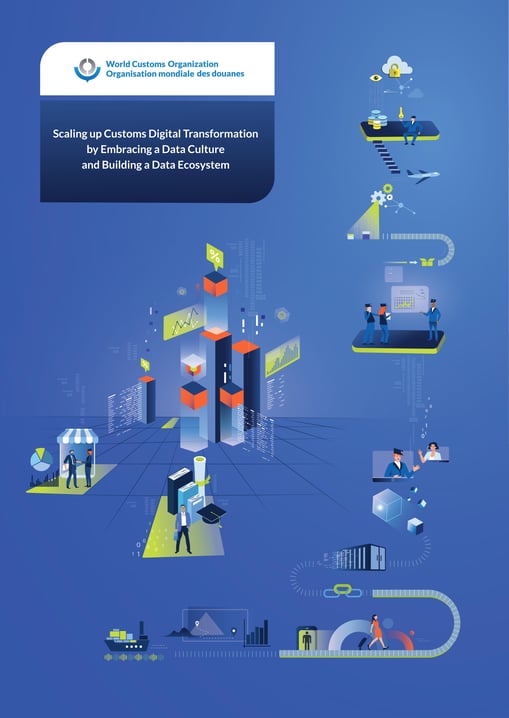 C4T's Mission + the WCO Focus
In his public address, the WCO Secretary General, Kunio Mikuriya, focuses on the most relevant theme for the customs community in 2022, Customs Digital Transformation by Embracing a Data Culture and Building a Data Ecosystem. He stresses the relevance of digital data that customs administrations collect in large volumes through digital technology. Today, much of that data is invisible to traders since they outsource their customs operations to brokers. C4T's digital solution, CAS, can help companies bring customs in-house and build a data ecosystem that allows them to capture and exploit data they formerly did not have access to. The Secretary General's recommended action items include:
Formal data governance to establish relevance, accuracy, and timeliness of data (CAS provides real-time updates on shipment status)

Making use of international standards regarding data format and data exchange (CAS is built on the UCC data model, the accepted model for the WCO)

Ensuring the right people have access to the right data (CAS allows hierarchical access for all stakeholders, ensuring they have access to the data they need and no more)

Data protection regulations are respected (CAS is built on Microsoft Azure with built-in security measures and advanced features that adhere to data protection regulations)

Adopting progressive approaches, such as data analytics to collect and successfully exploit data (CAS Insights gives organisations the ability to analyse data accurately to understand the bigger picture)
The Secretary General communicates that the goal is to make data a common language among customs administrations and their stakeholders, and part of that means enhancing the data literacy of customs staff. Customs4trade has proudly partnered with the WCO Academy to share the information, knowledge, and learning opportunities this e-learning portal has to offer.
Cheers to You!
One day again soon, we hope to gather together again and recognise the individuals who work behind the scenes to make the flow of international goods possible. Until then, happy International Customs Day!