Along with companies around the world, C4T transitioned to a fully remote workforce essentially overnight last March in response to the COVID-19 pandemic. After 10 long months of solitude, we are all aching for a sense of normalcy, and we have been thinking creatively about how that can be done while protecting and promoting the wellbeing of C4Ters. While we do not have a crystal ball, we can make some educated guesses on what the new normal will look like once we are able to return to the office.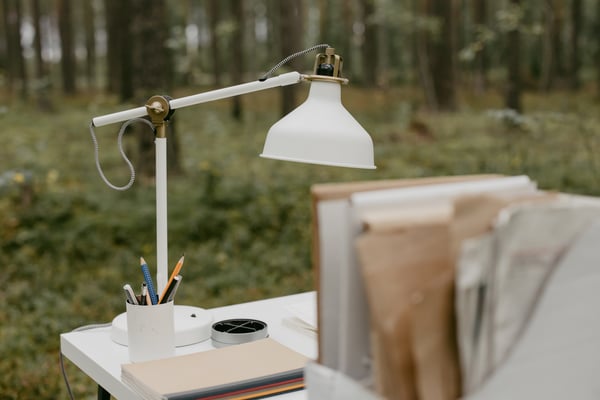 In anticipation, we have already instituted a policy that will allow for teleworking up to three days a week. This hybrid structure is designed to address our team's wellbeing by encouraging a better work/life balance. It provides the best of both worlds: the remote working benefits of fewer interruptions, higher productivity, no commute, and more time with family, plus the in-office benefits of a routine, relationship building with our C4T tribe, and creative and spontaneous collaboration and ideation.
In order to make this hybrid model work, the commitment to our culture is more important than ever. Dedicating in-office time to human connection and teambuilding while approaching every task—whether in the office or remotely—with our values of Passion, Innovation, Vision, Initiative, and Quality will be our path to success. Since COVID-19 closed our offices in mid-March of 2020, we have nonetheless doubled our team, surmounting the challenges of recruiting, including sourcing, evaluating, hiring candidates, and onboarding new joiners in a remote environment. We have proven that less face-to-face time to show new C4Ters the ropes can also be overcome by embracing our inclusive culture!
C4T's Wellbeing Policy
To support our commitment to a strong C4T, we continue to review components that contribute to overall wellbeing. These include programs that promote maintaining our physical health, such as our running club, fresh fruit in the office, and homemade soup day, plus our remote physical fitness solution, Grokker; policies that protect and promote safety and security, such as revising our employment regulations and C4T code of conduct; an environment that supports mental health with offices close to nature and the outdoors; and benefits that ensure we have the resources we need to support our physical, emotional, mental, and financial health.
This holistic approach is designed to improve engagement, drive productivity, and create a winning environment that brings out our inner confidence and provides a feeling of fulfillment—which is why it commands our thoughtful attention. We have made revisions to ancillary benefits in response to this new normal as well, including shifting allowances to contribute to work-from-home expenses, covering the previous personal contribution for group insurance, and formulating a new mobility policy to support more flexible and sustainable options.
We are excited to embark on our 2021 journey and are committed to seeing opportunity rather than obstacles, because #weareinthistogether.