The role of customs in international trade is often underestimated by economic operators. However, figures confirm that customs plays a crucial role in economics:
Customs operations in the EU account for around 16% of world trade.
The processed import and export volumes are estimated at more than 3,400 billion euros each year.
Each minute, on average, 4,200 tonnes of goods are imported or exported, more than 500 customs declarations are lodged, while some 70 pirate or counterfeit goods are seized.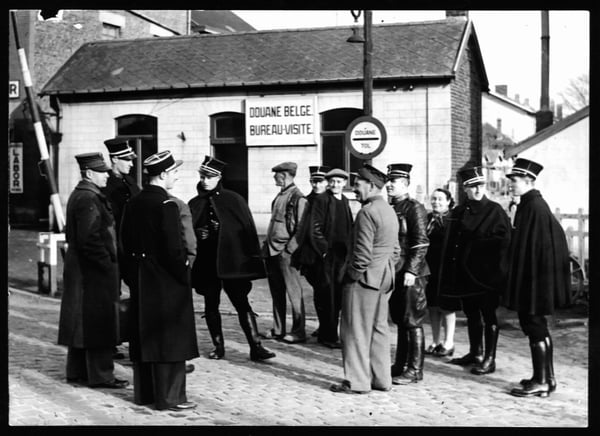 What it Means to Go Beyond Compliance
The EU Customs Union celebrated its 50th anniversary in 2018 and is one of the pillars of the European Union. It dictates that the same customs duties be applied to goods imported anywhere in the EU from the rest of the world and prohibits all customs duties between EU member states. However, it also provides other benefits that many companies are still unaware of. Proper management of import/export operations not only avoids penalties by ensuring compliance with customs legislation, it also gives companies the opportunity to reduce their costs in other ways. It offers visibility & analytics to give companies data insights to optimise and standardise processes based on what's working. At Customs4trade (C4T), we call this 'going beyond compliance'.
Customs legislation, if applied correctly and strategically, significantly reduces business costs, not only when the goods are imported or exported, but also after their importation, for example by requesting a refund of customs duties which prove to have been paid in excess at the time of importation, or using special procedures.
Because managing all of the moving parts involved in customs is incredibly complex, many companies still use customs brokers to act as their agents. Yet, in doing so, companies frequently lose control over their stock, lose visibility into incurred costs, and lose sight of the integral role customs operations—and the data that can be gathered from them—play in their overall business. When companies are missing the bigger picture, they cannot reap the potential benefits that customs can provide.
Using Technology to Reap the Benefits of Customs
More and more companies are recognising the importance of customs, causing customs compliance to rise to the top of board room agendas. This has driven demand for information and communication technologies to help simplify the complexities of trade and allow companies to bring customs management back in-house. Instead of relying on manual processes, companies are now turning to technology solutions which can automate customs and trade compliance end-to-end, including all paperwork, classifications, and sharing of tasks and information. With such a system, customs declarations are completed instantly and without manual interaction, information is sent automatically to customs, and data is shared with business partners and third parties, all saving the company valuable time and money.
The use of technology has become a fundamental element in the simplification of trade. Paperless trade has become the new standard and is one of the EU Customs Union's key objectives. The need for fully automated customs has been especially highlighted during the COVID-19 pandemic, which has made paperless cargo clearance to avoid paper handling even more pressing.
Manage Customs With CAS
C4T has developed a comprehensive Software as a Service (SaaS) customs and trade compliance platform called CAS. The platform enables companies to centralise, automate, and manage both regional and worldwide customs and trade compliance. C4T's customs experts continually update the system with changes to customs legislation, so you can rest assured you're in compliance. Lodging your customs declarations, taking into account Special Procedures, and gaining insights via dashboards and reporting functionality all help companies realise the benefits of customs to their fullest.