On October 1, 2021 the extensively discussed modernised Free Trade Agreement (FTA) between the European Free Trade Association (EFTA) and Turkey will enter into force. This FTA will bring the trade between Turkey and the EFTA states up to speed with World Trade Organisation legislation that was proposed and introduced in the 30 years since the previous FTA was concluded.
During the 11th Joint Committee meeting under the existing EFTA-Turkey FTA, which was held in 2014, both sides agreed on further development and modernisation of the treaty. The modernised FTA was finally signed in June 2018 after six rounds of negotiations. It covers trade in goods and services, protection of intellectual property rights, government procurement, competition, and trade and sustainable development. Separate bilateral agricultural agreements were concluded between each individual EFTA country and Turkey.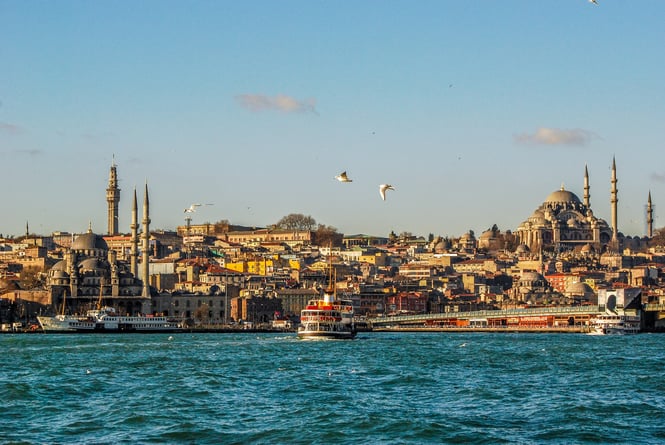 Trade in goods
The abolishment of customs duties on imports and exports of industrial products that originate in EFTA states or in Turkey, including fish and other marine products, is maintained. This provides for barrier-free trading and ensures all the states involved benefit economically. Trade in agricultural products is covered in separate bilateral agreements between the various EFTA states and Turkey.

Rules of Origin
Since all of the countries involved are part of the Pan-Euro-Med convention, it was decided that the Rules of Origin of this convention apply. This allows for cumulation of materials originating in the EFTA States, Turkey, and the other Pan-Euro-Med member countries.

Sanitary and phytosanitary measures (SPS)
The WTO also created agreements on SPS measures that are to be put in place when importing and exporting goods that fall within the categories of commodities that are supposed to be checked for sanitary and phytosanitary reasons. These reasons could be because of certain high chances of plant or animal diseases in the goods. This is to protect both markets from potential harmful diseases and ensure food safety. These new measures are taken into account in the updated trade deal. Apart from the categories mentioned above, many changes have come into play in other sectors of the agreement, including technical barriers to trade, trade in services, trade and sustainable development, and some changes to the dispute settlement rules. Overall, provisions of the new FTA ensure that safe and speedy trade between the EFTA states and Turkey will continue.
For the latest information on customs compliance, follow us on LinkedIn, Facebook, Twitter, or bookmark our Inspire blog.