We have had quite a journey so far in our 15 years of existence and are still looking for new solutions and ways to help our customers grow every day. In our a recent blog post we elaborated on our goals for this year and the new functionality on our agenda. For our Declarations module, which allows for direct filing, we are mainly focusing on integrating within the main European countries, however, CAS can be used globally without direct integration through broker management.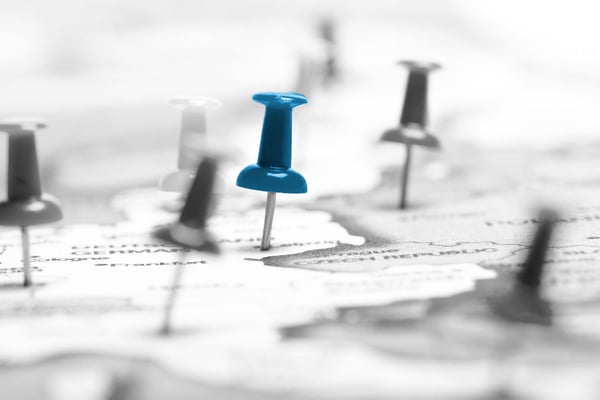 Are you in favour of standardising and centralising your customs operations on European level or even globally? Are you looking for a solution to lodge your customs declarations automatically, no matter in which country? Do you want to get an overview of all customs operations in one central platform? Meet CAS, our zero-touch customs compliance solution.
CAS is currently integrated with the customs authorities and their systems in Belgium, the Netherlands, the UK, France, Ireland, and Northern Ireland. However, we are equipped to support customs formalities outside of the European borders in all countries. We have done this by dedicating time and resources to integrate CAS with customs brokers. Customers can simply provide information to CAS that will be validated and sent to the customs broker(s) to complete the last filing tasks.
This broker management functionality makes CAS the only customs platform you need, taking care of your customs formalities by either filing them directly to the respective customs authority or by providing the information to a customs broker who will finalise the filing process. Now, no matter where you need to lodge customs declarations or whether CAS is integrated with the customs authorities of that country, CAS can handle it. You will get an overview of all customs formalities lodged, independent of import/export country, all incorporated into the dashboards and analytics available through our Insights module.
How It Works
As with direct filing, you will enter the declaration data into CAS, which will then be validated and enriched with master data, for example, and sent on to your customs broker. It's important to mention that our single message, double filing functionality in CAS is integrated with broker management, meaning that CAS offers several options. A few examples of the possibilities within CAS:
You can lodge an export declaration in the US (for example) via broker management, automatically followed by an import declaration in Belgium (for example) through direct filing.
You can lodge an export declaration in the Netherlands (for example) through direct filing, automatically followed by an import declaration in Canada (for example) via broker management.
Of course, our broker management functionality also works when no double filing is necessary, for example single exports to the US or imports from Poland (or any other country CAS is not yet integrated with).
As a plus, some brokers will be able to provide information back to CAS regarding declarations (including any corrections, duties, etc.) to be able to manage everything from within our platform.
Sound interesting to you? Watch how we manage customs declarations in CAS to automate all formalities. Together, we can go beyond compliance.