The dates in this blog post might be outdated. For the most up-to-date information, please consult our UK landing page.
Uncertainty around Brexit continues and a no-deal scenario, as disruptive as it will be, is a distinct possibility. After Theresa May's resignation, the contest for who will become the new Tory leader and prime minister continues. In order to avoid a no-deal scenario, the new prime minister, who will take office at the end of July, will have to pull off one of three things:
Get Theresa May's three-time loser Withdrawal Agreement ratified.
Immediately call for a second referendum.
Immediately call for a general election, which presently isn't scheduled until May of 2022.
The second and third options still don't guarantee a hard Brexit will be avoided.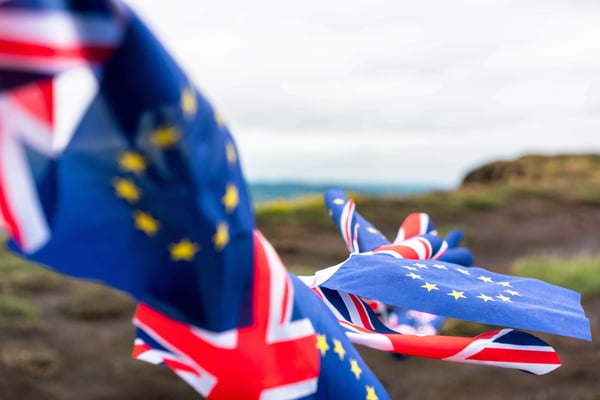 What is likely not in the cards is another extension. Irish prime minister Leo Varadkar said on June 20, after the first day of the European Commission meeting, that some of his EU colleagues have lost patience with the UK, and there is enormous hostility regarding a further delay.
What does all this mean? That unless the new prime minister can pull off what Theresa May couldn't, there will be a hard Brexit. The UK will cease to be part of the European Single Market overnight on October 31, 2019, and as of November 1, all goods crossing UK/EU borders will be subject to customs controls without a transitional period.
With hope of an agreement waning, the European Commission took stock of preparedness measures in advance of this week's meeting. In total, 18 legislative proposals and 63 non-legislative acts have been adopted, and the EC has issued 93 preparedness notices. The EC concluded there is no need to amend any measures—they are prepared. But are you?
A tour of EU27 Member States capitals indicated that there was a high degree of preparation among the member states, however customs was one of the six areas that the EC identified as needing "continued and particular vigilance." Economic operators in both the UK and EU27 face the potential for negative economic impact, and the EC has stressed that "it is the responsibility of all stakeholders to prepare for all scenarios." They encourage stakeholders to take all necessary measures to prepare for the UK's withdrawal from the EU using the extra time granted in the last, and what is quite possibly the final, extension of Brexit from April 12 to October 31, 2019.
Customs4trade can help companies become Brexit-proof with regards to customs and trade compliance. We have incorporated Brexit flows into our automated customs management system, CAS, as well as instituted a fast onboarding process to help businesses implement a light version of CAS without the need for IT support. Don't take a gamble on your company's revenue stream. Contact us today to keep your trade flowing in the event of a hard Brexit.