The dates in this blog post might be outdated. For the most up-to-date information, please consult our NL landing page.
This spring, we published an article about the Netherlands' pending transition from AGS, their current declarations filing system, to the new and highly automated DMS. The main change is that for certain procedures, the process will shift from periodic reporting to a real-time declaration process that is in sync with logistics flows. This will influence the entire logistics process, and quite possibly the entire supply chain.
As promised, we have been communicating with Dutch customs authorities and keeping tabs on changes and different options for declarations and special procedures when they replace AGS with DMS.
As of July 1, 2022, the periodic declarations procedures, GPA & SPA, as well as AGS, will cease to exist and all goods must be declared via DMS from that point onward. GPA/SPA license holders will need to change their way of declaring, and they have two possible options.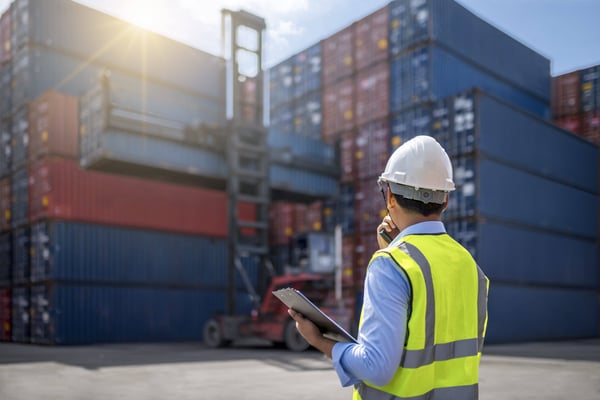 Option 1: Standard Procedure
Companies will need to declare their goods in the same way they do for a normal export, however there are a few implications. Advance declaration is possible, and companies that choose this procedure will probably be subject to more customs controls in comparison to when they used GPA/SPA. Controls will be based on a risk analysis.
Option 2: Entry in Declarant's Records (EiDR)
For this type of procedure, companies using an IIAA (Vergunning Inschrijving in de Administratie van de Aangever) permit—Entry into the Declarant's Records (EiDR)—will need to create the EiDR followed by a real-time supplementary declaration within 10 days. These supplementary declarations have shifted to real-time filing within that time window, so consolidated monthly declarations will no longer be possible. Companies that choose this procedure will be subject to fewer controls than those that opt for option 1.
There are two variations of this procedure:
Declaring the goods via a pre-specified message to Customs.
An exemption from declaring goods linked to the chain procedure (ketenregeling).
To get an exemption you will require multiple licenses of the EiDR for consecutive customs processes. This exempts you from declaring your goods when consecutively releasing them into free circulation or consecutively placing them under a special customs procedure. A condition of the latter is that the goods under the different and consecutive authorisations need to be recorded in the same administrative system.
More changes and clarifications to come! Follow us on LinkedIn, Twitter, Instagram and Facebook, or bookmark the C4T Inspire blog to stay current. Do you need help preparing your declarations processes for DMS? For CAS users, the transition will be seamless.